From the Desk of the CEO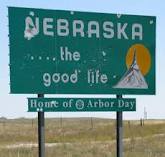 REAL JOBS IS THE GOAL
When Disability Rights Nebraska thinks of people with disabilities and work, we focus on real jobs with real pay in real places of work in the community. 
An encouraging step is the Workforce Innovation and Opportunity Act, signed by President Obama in July.  It is one of the few bipartisan pieces of legislation enacted by this Congress.  
The Act sets higher expectations for the employment of individuals with disabilities.  It continues to move public policy in the direction of securing competitive integrated employment in the community for people with disabilities.
Individuals with disabilities have the highest rate of unemployment of any group in the country.  More than two-thirds do not participate in the workforce at all.  This is a waste of skills, talents, and productivity. 
Disability Rights Nebraska is well aware of the unemployment and underemployment facing Nebraskans with disabilities.  Despite their sincere desire to work fifty-six percent (56%) of people with disabilities between the ages of 21 – 64 are unemployed in Nebraska.
One key part of the new law prohibits individuals with disabilities age 24 and younger from working in jobs paying less than the federal minimum wage of $7.25 per hour unless they are first provided certain vocational rehabilitation services or already working for a subminimum wage.  It has not eliminated subminimum wages but it moves public policy in the right direction.
The law also mandates that state vocational rehabilitation agencies work with schools to provide "pre-employment transition services" to all students with disabilities.  To the greatest extent possible, it ensures that youth with disabilities and those who are transitions from special education are either continuing their education or have jobs in competitive integrated employment.  Further, agencies must dedicate at least 15 percent of their federal funding to help those with disabilities transition from school to meaningful work.
The Workforce Innovation and Opportunity Act is a step in the right direction to make sure people with disabilities are provided the appropriate job training in an area of their interest, resulting in competitive integrated employment in their community.
---
---
---
What is a representative payee? What are the responsibilities of a representative payee? Find the answers in...

http://t.co/lqTXog9qHE

Enroll for affordable healthcare starting Saturday, November 15 -- to stay covered for next year. #GetCovered....

http://t.co/mimVr7dMID