From the Desk of the CEO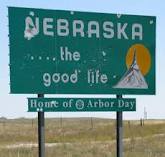 ---
Celebrating the 25th Anniversary of the ADA
The 25th Anniversary of the Americans with Disabilities Act (ADA) is being celebrated this year.  As the anniversary day of the ADA approached, we asked people to tell us, "What does freedom mean to you?"  The responses were telling.
"Freedom to me is the ability to have easy mobility around my neighborhood. The ability to use my electric chair and be able to travel through my neighborhood without having to navigate through people's driveways and crossing the middle of the street because there are no curb cuts. I don't have that freedom; that dream is dead."

"Freedom is being able to do things that other people do.  Have the same rights as other people and being able to help others when they need it."

"Freedom means I can come and go when I want.  Freedom means I can choose my doctor, my church, the place I want to live and with whom I want to live."

"Freedom means I can join organizations that interest me and I want to be a part of."

"Freedom means not being bullied by others.  Freedom is precious and can disappear at any time."

"I want people to be able to be honest about their mental health difficulties and not fear discrimination or stigma because of it."

"Freedom is something I am thankful for every day."
We celebrate the passage of the Americans with Disabilities Act and activities are being planned for July 24 in Lincoln and Omaha.  Yet, twenty-five years later, the struggle for dignity, equality and the enjoyment of basic freedoms is missing in the lives of so many people with disabilities.
For the past thirty-three years, I have witnessed incredible efforts of courage by individuals who have stood up and declared that their freedom as a citizen, their human rights, would not be diminished because of the small vision of others.  Those individuals would not allow the stubborn ignorance of others or a desire to do the "same old thing" for convenience' sake limit their rights, their child's rights, or deny them the freedoms we all enjoy.
I have also watched the willingness of so many others who have joined in the struggle for freedom and human rights for all people regardless of their mental or physical disability.  Advocates who understand and live out the values of dignity, equality, empowerment, and inclusion.
Our communities are stronger because of the strength and encouragement of all of those who seek respect and equal opportunity.
For these reasons I celebrate the Americans with Disabilities and all of the advocates who have worked to bring its promise to reality.
---
---