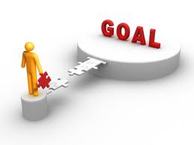 Disability Rights Nebraska uses a collaborative planning process in establishing a five year plan and developing annual objectives that includes input from staff, advisory councils, consumers, families, providers, policy makers and the general public.
Our vision for the future is clear: All people with mental or physical disabilities are valued in their community, have control over their own lives, and have the necessary resources to live a life of quality. That vision is captured in three words: dignity, equality and empowerment.
Each year we set new objectives for our work and invite comments from all interested persons on our activities. Our priority areas under the current plan (2013 - 2017) are:
Our plan for the next 5 years is available here.