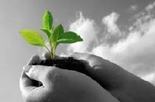 The Vision Statement of Disability Rights Nebraska sets out a perspective that guides us in all of our efforts. We see a future where all people with disabilities "are valued within their communities, have control over their own lives and have the necessary resources available to experience a life of quality." Our Board and employees have dedicated their efforts and have joined with people who have disabilities to create just such a future.
Our purpose and mission are clearly focused on protecting and advocating for rights, ensuring dignity, and promoting empowerment of all individuals with disabilities.
In 2003, our Board of Directors adopted a statement of our core values which sets out the fundamental principles which govern the endeavors and the individuals who are Disability Rights Nebraska.