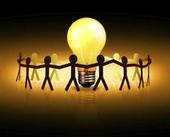 Disability Rights Nebraska is dedicated to securing the full rights of citizenship for all people in Nebraska. It is a significant task and one that we know can not be achieved by Disability Rights Nebraska alone.
For that reason, we work collaboratively with other organizations and individuals on a common purpose to assure that individuals with disabilities have the opportunity to live independent and productive lives as fully included members of their communities.
One way in which we would like to invite you to get involved is through your comments. Your comments can help Disability Rights Nebraska do a better job by talking about the disability rights issues that affect you. If you have comments about the work of Disability Rights Nebraska or other disability rights issues, click the Public Comment link on the left and send us your message.
Get involved!