LB 260 - Data Collection and Behavioral Health Reform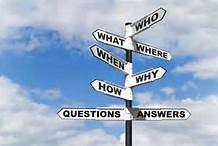 LB 260 Data collection...what does data collection have to do with Behavioral Health Reform? It has a lot to do with holding the State accountable to creating the outcomes envisioned in LB 1080 Behavioral Health Reform.
We oppose eliminating the requirements of data collection from the Division of Behavioral Health.
It is important to consider the context in which this statutory requirement arose. The Behavioral Health Services Act of 2004 constituted a major reform of Nebraska's behavioral health service system. The existing data requirements were established to provide the Legislature with information so that it could provide meaningful oversight of the implementation of the Act.
What is important here is that the data requirements are what the Legislature decided it must have in order to discharge effectively its oversight responsibilities. Just because the implementation of the Behavioral Health Services Act is well underway, it doesn't follow that the Legislature's oversight responsibilities should be diminished.
Requiring the Division of Behavioral Health and regional behavioral health programs to provide specific data about the behavioral health system to the Legislature ensures that the information will be available to the citizens of Nebraska who are vitally interested in these services.
It's about effective oversight. People with severe and persistent mental illnesses were the primary focus of the Behavioral Health Services Act. They are the most vulnerable of all the "behavioral health" populations. It is important that whatever data or outcome measures are selected be specific or sensitive to what is happening to such individuals.
For the purpose of starting a conversation, we have identified a number of data elements or outcome measures that seem to warrant consideration. We have posted those recommendations on our website and gave them to the Health and Human Services Committee of the Legislature along with our written testimony.
Data collection...why is this important? Because the quality and decency of people's lives depend on it, that's why.
LEGISLATIVE UPDATE
May 30, 2013
• Hearing February 14
• Advanced to General File March 21
End of the session update:
• The bill is out of Committee and sitting in General File.