Understand National Developmental Disabilities Awareness Month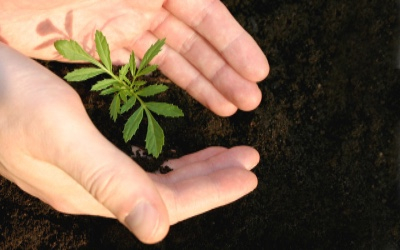 March is National Developmental Disabilities Awareness Month. March was first declared to be Developmental Disabilities Awareness Month by President Ronald Reagan in 1987 on the crest of a wave of deinstitutionalization that began in the seventies and early eighties. It is an opportunity to promote respect for people with intellectual and developmental disabilities and increase awareness of the daily obstacles faced by these individuals and their families.
Certainly some progress has been made toward improving the lives of people with disabilities in the past decades. As individuals with developmental disabilities began living within the general community in larger numbers, programs to provide career planning,  job coaching and supported employment began to emerge. With passage of the Americans with Disabilities Act in 1990, workplace discrimination against people with disabilities was formally made illegal. As productive and self-directed lives within the community increasingly became the goal for young people with developmental disabilities, the national conversation began to address the full spectrum of services needed for these individuals to live secure, fulfilling lives. Passage of the Individuals with Disabilities Education Act (IDEA) in 2004, further cemented the resolve of self-advocates and their supporters. With its guarantees of early intervention, special education and services to transition high schoolers into adulthood, IDEA opened a world of possibilities.
Special Education
Special Education can be a key part of allowing a person with a disability to realize the opportunities and potential available in his or her life. It's important for parents to have access to resources that enable them to be active participants in their child's education process. Toward that end, Disability Rights Nebraska has created a series of "Law-In-Brief" documents to help people understand their rights and how to navigate different aspects of Special Education law. The Law-in-Brief series also provides templates for common forms and requests that parents might encounter in the process.
Guardianship
As a child grows into an adult, it is sometimes necessary to consider some form of guardianship. Guardianships, a form of Substitute Judgement, are created to care for a minor child or an incapacitated person who has a mental or physical illness or a disability. There are different types and degrees of guardianship, and it is important to consider the type of guardianship that will allow the individual the greatest level of independence possible, the "least restrictive" option. See our Law-in-Brief publication on Guardianship here. Disability Rights Nebraska also contracts with The Arc of Nebraska to provide training on Guardianship and Least Restrictive Alternatives. 
Inclusion in the Community
In early 2013 Disability Rights Nebraska commissioned the Nebraska Collaborative Inclusion Workgroup. The workgroup's charge was to identify isolated, segregated and congregated facilities, programs, and services provided to people with intellectual and developmental disabilities in the state. In addition, the group was to identify policies and practices that perpetuate isolation and segregation and models of person-centered, inclusive services and supports to counter and replace them. As a result, the inclusion report provides plentiful resources of various legislation and initiatives currently in process to improve community inclusion of people with developmental disabilities.
"It's All About the Plan!"
It's All About the Plan is an e-learning course designed for people with disabilities and their families. The project was developed by Fritz & O'Hare Associates in collaboration with Southeast Community College, with funding provided by the The Nebraska Planning Council on Developmental Disabilities.
Course modules are designed for four separate audiences to assist them in meaningfully participating in the process of planning for services. This includes educational services for students with disabilities and services for adults with intellectual or development disabilities. The modules are self-paced and may be taken either individually or shown in group settings such as classrooms, advocacy groups, or trainings.