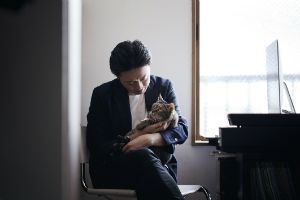 Recently, Senator Clements (District 02) introduced LB 553 in the Nebraska State Legislature. LB 553 attempts to prevent fraud by keeping tenants with disabilities from qualifying an assistance animal under federal law just to receive accommodations in housing (allowing a person to keep an animal in an otherwise "no-pets" situation). This accommodation was originally created to keep persons with disabilities integrated in the community by allowing them to keep an assistance animal that helps them deal with the manifestations of their disability. Unfortunately, LB 553 fails to achieve its purpose and will likely make it harder for landlords and tenants with disabilities to navigate assistance animal law.  
First, LB 553 creates confusion by combining the two types of assistance animals and the laws that govern each. LB 553 combines service animals and emotional support animals into one term: "assistance animal." While this may seem like a mere word choice, words have power in legislation and it is a legislator's duty to ensure they are written in a way that protects the rights given at law, and prevents the need for litigation and law-writing by the courts. Combining the two types of assistance animals into one category mixes two federal laws that have different requirements for qualifying each type of animal. Below you will find the differences in the qualifications of an assistance animal in housing under each law.  
Qualifying a Service Animal - (Americans with Disabilities Act,42 U.S. Code § 12101)
Tenant must submit a request in writing to landlord asking for accommodation for an animal.
Request must explain:

Tenant is a person with a disability;
Tenant has a dog or miniature horse;
Tenant's animal is trained to do a task to assist him/her with his/her disability.
Qualifying an Emotional Support Animal under the Fair Housing Act (42 U.S.C. § 3604, DOJ Guidelines, HUD guidelines)
Tenant must submit a request in writing to landlord stating that he/she is a person with a disability and needs an accommodation for an animal.
Tenant must attach a medical provider's note to request explaining that the animal provides emotional support to the person with the disability.
Combining the two types of assistance animals means that LB 553 would require a person with a Service Animal to attach a "medical provider's" note to a landlord to receive an accommodation. Federal law does not require that. Therefore, it would take away rights from persons with disabilities at the state level that they already have at the federal level; this would likely open the bill up to litigation, leaving courts to determine the law.
Additionally, LB 553 creates burdens on landlords regarding qualification of the animal as an assistance animal. LB 553 requires a medical note attached to an accommodation request to come from a service provider whose "sole service" to a resident of the state is not merely to provide "written verification" for the animal.  A landlord would then have the burden of investigating a medical provider's purpose.  Any investigation would likely come into conflict with medical record privacy laws, making it difficult for landlords to determine a medical note's legitimacy.  That step would be in addition to the landlord's responsibility to review the initial request and determine whether the accommodation is reasonable and can be done without undue burden.
Finally, LB 553 creates an issue by only authorizing health service providers licensed "in Nebraska." Many residents in rural Nebraska and on the borders of other states seek medical treatment from providers in neighboring states. A doctor in another state may still be the best qualified to prescribe an assistance animal to those persons with disabilities.  
LB 553 misses the mark in attempting to deter fraud in assistance animal qualification.  It only creates greater burdens for landlords and tenants with disabilities and opens law up to be determined by courts rather than legislature. A better method to prevent fraud would be to provide education to landlords and tenants on their rights regarding assistance animals and how they can enforce them.
You can read our official testimony on LB 553 or get more information about your rights and the existing laws surrounding service animals on our Service Animals Resources page .  For more information about the bill, read the introduced copy.
*******************************************************************************************************
Stephany Pleasant Maness is a Staff Attorney at Disability Rights Nebraska, where she advocates and litigates alongside people with disabilities to protect their civil rights and remedy issues of abuse and neglect.  Her work has brought her in contact with state institutions, city governments, private care providers, employers, guardians, and landlords. Her passion for Human and Civil rights began as a sophomore in college, when she had the opportunity to study those topics in Berlin, Germany. She graduated from the University of Nebraska Lincoln College of Law with concentrations in civil litigation and Human Rights.