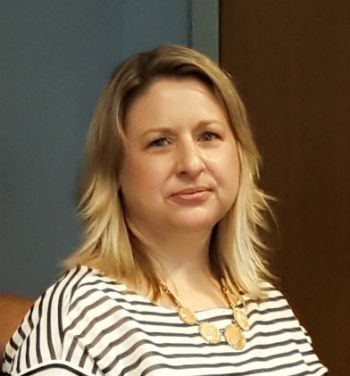 Dianne DeLair, Senior Attorney at Disability Rights Nebraska, has been appointed to serve on the Office of Public Guardian Advisory Council. She will be representing professionals who address intellectual and developmental disability issues, a much-needed perspective that will contribute to the development of the newly-minted Office of Public Guardian.
The Legislature created the Advisory Council through LB920 in 2014. The Council's duty is to advise the Public Guardian on the administration of public guardianships and conservatorships. They meet four or more times a year and Dianne will serve a term from January 1, 2017 - December 31, 2019.
"Disability Rights Nebraska was instrumental in working to establish the Office of Public Guardian and we look forward to the opportunity this appointment offers for us to continue improving the guardianship process for all Nebraskans with disabilities," says Disability Rights Nebraska CEO Eric Evans.