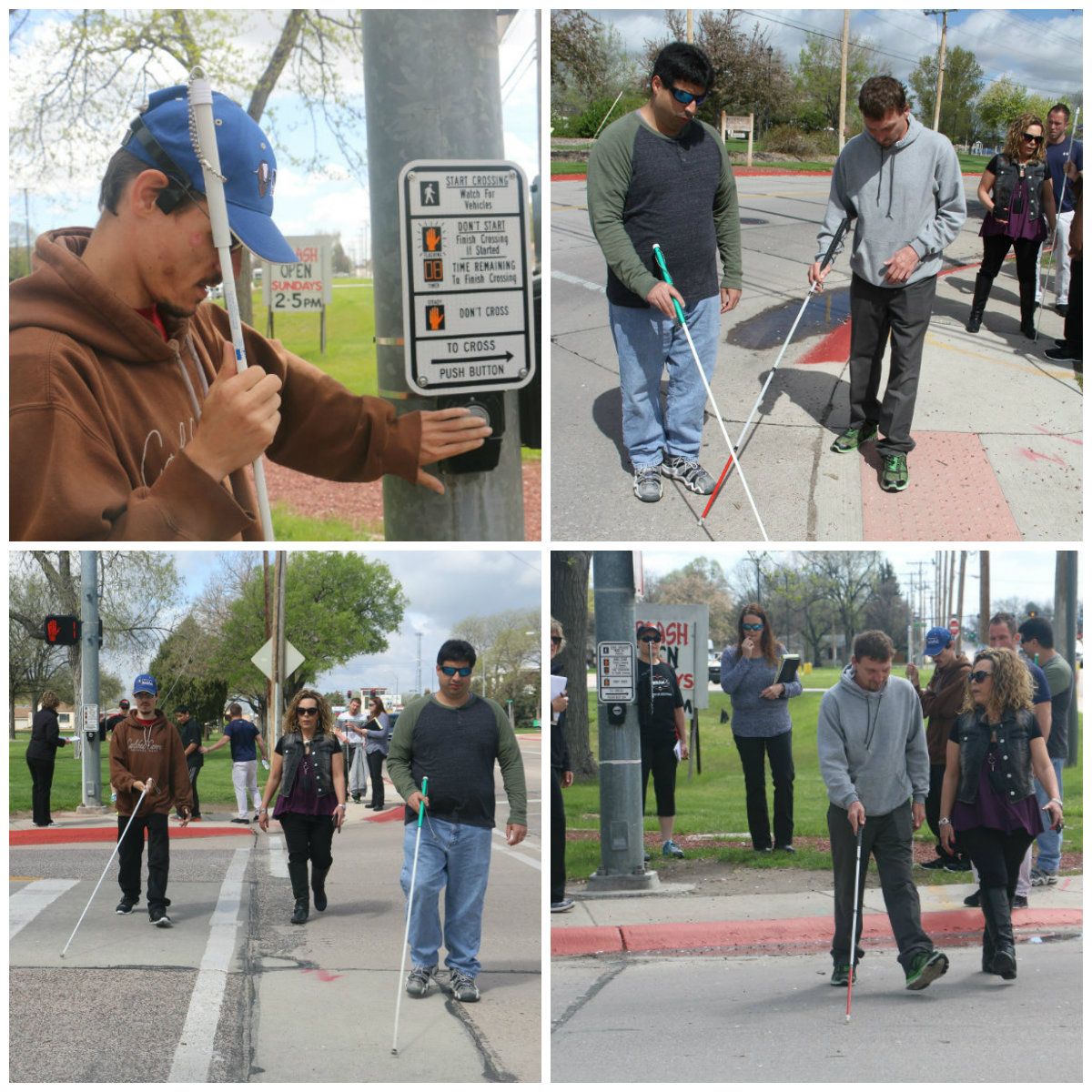 Mindy Baird, the Community Outreach Disability Advocate in our Scottsbluff office, is a member of the Tri-Cities (Scottsbluff-Gering-Terrytown) Active Living Advisory Committee, a group whose projects include changes to local streetscapes in order to, as this blogger puts it, "increase safety for all people who use roads, whether they be in cars or buses, using a bike or a wheelchair, or on foot." With participation and input from the disability community who bring their unique challenges and strengths to the table, a new set of pedestrian traffic signals were installed, and then put to the test by volunteers from the Committee and from the Nebraska Commission for the Blind and Visually Impaired. The results documented in the following blog piece by Katie Bradshaw are enlightening. As advocates, as humans, we crave a simple A to B process with a definite and successful ending, but advocacy and life share this: that success may be a matter of degree, and is more about sticking with, and through, the process even when a nice, tidy successful ending is not immediately visible. It would probably benefit us to celebrate those degrees of success along the way a little more, too, so I'd like to offer my appreciation to the Tri-Cities Active Living Advisory Committee for making people - all people, including people with disabilities - a priority.
You'll find Katie Bradshaw's blog post here: https://wyobraskacompletestreets.wordpress.com/2018/06/23/learning-about-accessible-pedestrian-traffic-signals/
The collage image posted with this article features images of people with visual impairments and Active Living Advisory Committee members. In one image, a man holds his cane and presses the Walk button. In the next image, two men with canes explore the transition area between the sidewalk and street. In another image, three people - two men with canes and a woman - cross the street. In the fourth image, members of the Advisory Committee look on as a man with a cane crosses the street. All photos courtesy of Irene North and the Star-Herald newspaper.
*********************************************************************************
Sharon Ohmberger is the Communications Director at Disability Rights Nebraska. When she is at home, she is a potter, a role that's constantly re-teaching her about the value of process.