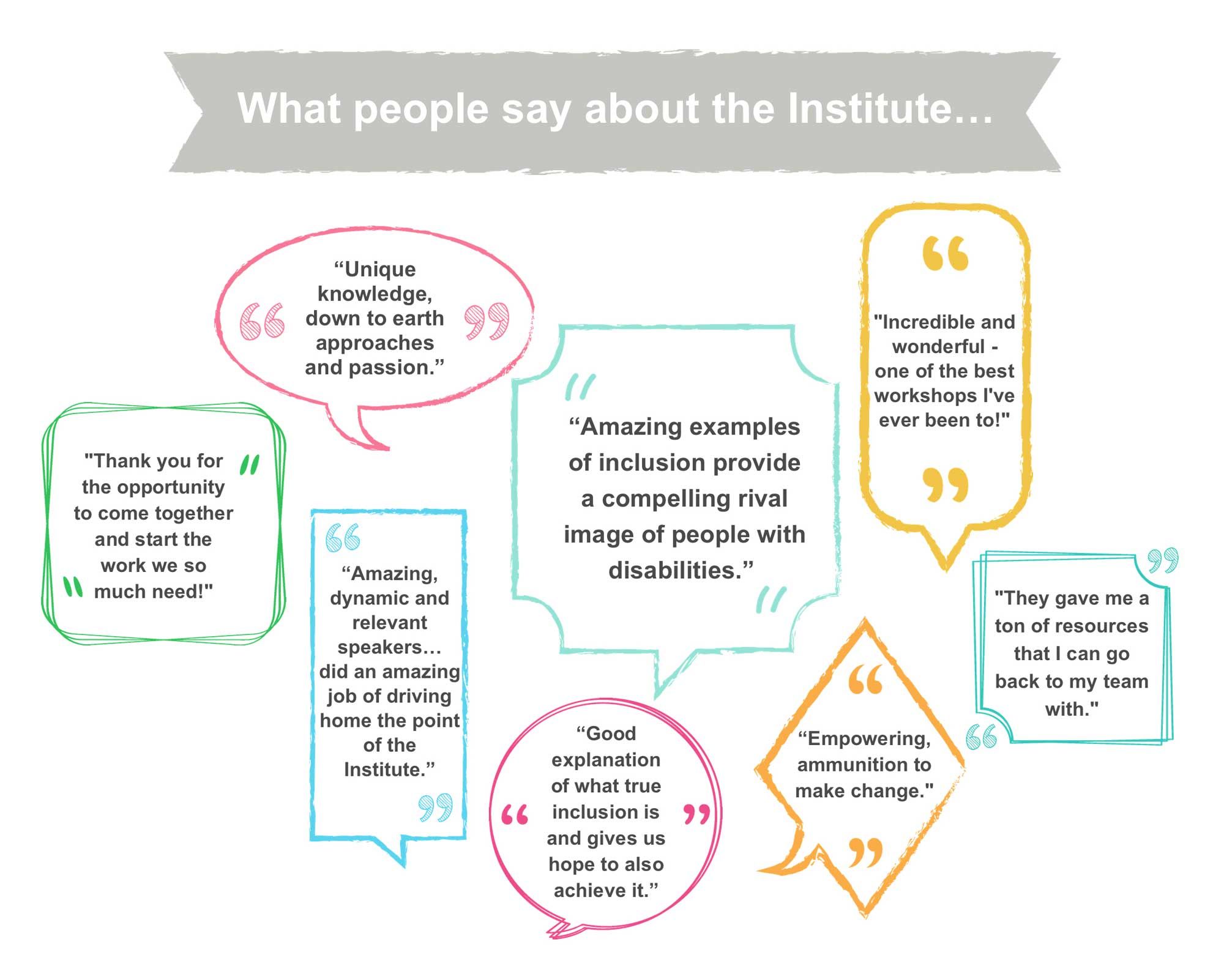 The Inclusive Education Advocacy Institute focused on children with developmental disabilities in pre-school, kindergarten, elementary, and middle school. It featured parents, teachers and administrators discussing how inclusion benefits students with disabilities as well as the entire student population. The Institute was hosted by Disability Rights Nebraska on June 24 & 25, 2016 at Nebraska Wesleyan University in Lincoln.
The event was based around four plenary sessions: What is Inclusive Education; Why Inclusive Education is Important; Barriers to Inclusive Education; and, Examples of Successful Pre-Secondary Inclusive Education Practices. In addition to the plenary sessions the presenters facilitated strategy breakout sessions with the participants to develop inclusive education advocacy plans to implement in their own schools. The Manual from the Institute is also available. 
Disability Rights Nebraska works to create systemic change in the way society responds and supports Nebraskans with disabilities. During the course of the past several years we have begun to focus on inclusive education in Nebraska's schools. Kathleen Whitbread, Ph.D., states "We conclude that in the field of education, the doctrine 'separate and equal' has no place. These same arguments, originally applied to race, have been repeated on behalf of children with disabilities." Benefits for students with disabilities in inclusive education include friendships; role models; access to the general curriculum; enhanced skills; future inclusion; varied interactions; higher expectations; and increased staff collaboration and parent participation. Benefits for students without disabilities include friendships; appreciation of diversity; respect for all people; preparation for an inclusive adult life; opportunities to teach; and academic outcomes. The Institute allows for the development of an inclusive education advocacy capacity in the Lincoln/Lancaster County area that can serve as a model for the whole state. 
Disability Rights Nebraska will be involving attendees in developing a new lay advocacy program to provide Authentic Inclusive Education for All Students. This program is modeled after endeavors in Pennsylvania and Georgia in which volunteers are recruited, trained, and supported to advocate on behalf of students and their parents for a fully inclusive education. 
For questions or information contact John Murphy at 1-800-422-6691 or (402) 474-3183.
Resources