LB 592 - Corrections and Offenders with Mental Illness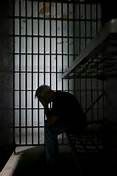 The American criminal justice system is housing a significant number of people with mental illness, either diagnosed or not, such that some authors have deemed U.S. prisons as "the new asylum".
People with mental illness continue to be overrepresented within the criminal justice system. 
Inmates typically have significant and multiple health problems, and the incidence of co-occurring disorders (simultaneous substance abuse and mental illness) is common. The increasing numbers of people with mental illness in the criminal justice system places additional strains on the corrections system which historically has had limited tools and resources to treat or manage this particular population.
Providing services and treatment for mental health needs of inmates is crucial.
The vast majority of persons incarcerated in U.S. prisons and jails will eventually be released.  Former inmates with mental illness have significant recidivism rates and many individuals with behavioral health issues (if left without adequate support systems and treatment inside and outside the prison/jail setting) will cycle in and out of corrections.
A released prisoner's unmet need for mental health care often precipitates arrest.  According to the Nebraska Legislative Research Office, Nebraska has invested an insufficient amount of resources towards prisoner reentry: "a relatively small percentage of those resources are invested in parole supervision and prisoner reentry.  In fact, there is no central clearinghouse for information relevant to inmates leaving prison."
We support in this bill.  We support the creation of individualized treatment plans, funding of re-entry planning, and we strongly emphasize the need to include planning for accessing mental health services in the community in the re-entry plan.
We support LB 592.
---
Materials Relating to Bill
---
LEGISLATIVE UPDATE
April 28, 2015
LB 592 advanced out of the Judiciary Committee.  Portions of the bill were amended into LB 605.  LB 605 is currently on Select File, awaiting the last round of legislative debate.
FINAL UPDATE:
LB 592 advanced out of committee and portions of the bill were amended into LB 598.LB 598, as amended, passed the legislature and was approved by the Governor.