LB 31 - Proposal to Repeal the Helmet Law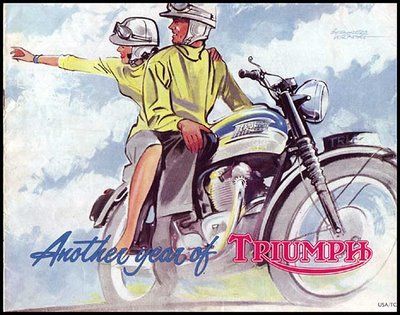 Unequivocally, relaxing or repealing Nebraska's helmet law is bad public policy.  We will say that one more time...relaxing or repealing the Helmet Law is bad public policy.
Since the Helmet Law was enacted, Nebraska has had decades of low injury and fatality rates for motorcyclists on our streets and highways. Research data demonstrate with a preponderance of the evidence that motorcycle rider brain injuries and fatalities increase when helmet laws are relaxed or repealed. 
LB 31 is a costly idea in terms of lives at risk and the waste of health care dollars.
Studies done nationally and in Florida, Arkansas, Texas, Kentucky, Louisiana, and Pennsylvania are clear in their conclusions: both motorcyclist fatalities and head injuries increased shortly after those states enacted legislation that relaxed or repealed helmet laws.
A continued rise in fatalities and injuries forced Louisiana to reinstate their universal helmet law in 2004, with declines in fatalities and injuries since.
Data from Oregon, Washington, California, and Maryland show significant decreases in fatalities and injuries resulting from their helmet laws.
Florida hospital discharge records show that in the 30 months immediately following a change in their helmet law, head injury admissions increased by more than 80 percent. Total gross costs charged to hospital-admitted motorcyclists with head, brain or skull injury more than doubled.
Michigan revised their Helmet Law in 2012.  Under the 2012 law, riders 21 and older may ride without a helmet if they have passed a safety course or ridden at least two years. They are required to carry $20,000 in medical insurance.  The law before repeal – in place since 1969 – required all riders to wear a helmet.  Michigan has seen an increase in injuries, fatalities, and medical expenses after their roll-back of their universal helmet law:
"The numbers underscore what law-enforcement and medical data have shown for years ‒ that riders without helmets are more likely to die or suffer serious injuries in a crash than riders who wear helmets.
According to updated Michigan State Police data, roughly one-fourth of motorcyclists in Michigan now ride without a helmet. But helmetless riders accounted for nearly one-half of motorcycle fatalities in 2013, 59 of 128 deaths.
A longer-term study of crash and injury data by the University of Michigan Transportation Research Institute found that reduced helmet use accounts for approximately 24 more deaths and 71 more serious injuries a year in Michigan. The study looked at 15,000 crashes from 2009 through 2013, and calculated that the risk of fatality is 2.8 times higher for riders not wearing a helmet, while the risk of serious injury is 1.4 times higher, largely echoing studies in other states.
'Non-helmeted motorcyclists more frequently died on the scene, spent more time in the intensive care unit, required longer ventilator support, and had higher medical costs,' concluded a third study, by Spectrum Health Butterworth Hospital in Grand Rapids.
The hospital study, of 192 injured motorcyclists, noted that medical expenses for injured helmetless riders averaged $32,700, compared with $21,300 for those wearing helmets."
Data collected on Nebraska highway safety is similar.  When Nebraska's helmet law was enacted fatalities and injuries dropped substantially and they continue to be a fraction what they were in the years preceding Nebraska's helmet law. 
There were 29 motorcycle crash fatalities each year from 1974-1988. 
After Nebraska instituted the helmet law, motorcycle crash fatalities dropped to an average of 10 per year.
In fact, Nebraska had a 32% reduction in motorcycle fatalities in the first year of the helmet law.
The National Highway Traffic Safety Administration (NHTSA) has concluded:
Head injury is a leading cause of death in motorcycle crashes
Motorcycle helmets are 67 percent effective in preventing brain injuries
Un-helmeted motorcyclists involved in crashes were three times more likely to suffer brain injuries than those wearing helmets
An un-helmeted motorcyclist is 40% more likely to suffer a fatal head injury and 15% more likely to suffer a nonfatal injury than a helmeted motorcyclist when involved in a crash.
From a responsible public policy perspective, repeal of Nebraska's Helmet Law makes no sense. 
---

What happens when mandatory helmet laws are changed?
Helmet use decreased following the changes in helmet laws in Arkansas and Texas. In the first full year following repeal of the law, fatalities in Arkansas increased by 21%…In Texas, operator fatalities increased by 31%
In Kentucky, annual motorcyclist fatal crashes and fatalities increased by more than 50% and the average number of injuries involving motorcycles increased by 34% following their helmet law change
In Louisiana, fatal crashes and fatalities doubled and injuries from crashes increased by more than 40%
What about health care costs?
The Crash Outcome Data Evaluation System (CODES) in three States with universal helmet laws showed that without the helmet law, the total extra inpatient charges due to brain injury would have almost doubled from $2,325,000 to $4,095,000;
The CODES study also found that brain injury cases were more than twice as costly as non-brain injury cases for the one-year period studied; and,
Among the un-helmeted motorcycle in-patients, costs for treating those with brain injuries were 2.25 times higher than for those without brain injuries.
What about the economic loss to Nebraska tourism?
Supporters of repeal often claim that repeal is about economics—that is true. They claim Nebraska is losing significant tourism dollars by requiring motorcyclist to wear helmets. However, the economics argument is actually a justification for keeping Nebraska's helmet law.
We do not know and can make no guarantees about the amount of money not spent in Nebraska during the week of Sturgis by rally attendees who by-pass Nebraska so they can continue to ride without a helmet.
But what we do know is the cost of treating brain injury. According to the National Highway Traffic Safety Administration, the average cost of treating brain injury is $310,000. To recoup the $310,000 from one average brain injury accident, Nebraska would have to guarantee that 620 individuals would spend at a minimum $500 each during their drive through Nebraska during that one week.
Add in the uncertain long-term costs associated with what is often lifetime rehabilitation and support for a brain injury and the costs rapidly climb.
We do not believe the risk of just one brain injury accident is in any way outweighed by all the monies lost by Nebraska from Sturgis riders cruising around our state due to the helmet law.
---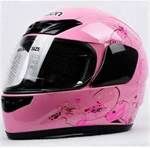 Driving any vehicle on Nebraska's streets and highways is a privilege, not a right.
In order to exercise that privilege, drivers must follow established rules. There are already many restrictions on driving in Nebraska, e.g., operator licensing, speed limits, requirements for license plates, registration, and use of child safety seats.
When anyone chooses to drive on the public roadway they assume that some of their individual freedom will be balanced with the demand of public safety. Motorcyclists should be no exception.
---
Materials Relating to the Bill
---
LEGISLATIVE UPDATE
March 23, 2015
• The Bill was stopped during a filibuster on the floor of the Legislature.
FINAL UPDATE
LB 31 advanced out of the Judiciary Committee, but stalled on the first round of legislative debate and "bracketed" until the last day of this legislative session. LB 31 is being held over for consideration in the next legislative session.