LB 472 - Medicaid Redesign Act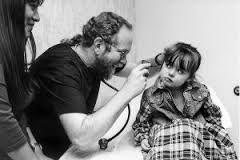 The Medicaid Redesign Act provides an opportunity for individuals who have traditionally been locked out of healthcare access to have a real chance at getting healthcare coverage.  Simply put, LB 472 increases access to vital healthcare coverage for thousands of Nebraskans who would traditionally find it impossible or difficult to obtain healthcare coverage otherwise. 
For many people with disabilities who are not able to access either traditional Medicaid or the new Affordable Care Act Insurance Exchange, this is a real opportunity to maintain or improve their health status.  Access to healthcare should not be limited to those who are affluent, have employer-sponsored insurance, or are able to qualify for traditional Medicaid.
We applaud the focus on those Nebraskans with disabilities or significant health conditions in this bill.   It is false to assume that all Nebraskans with disabilities or who have exceptional medical conditions are currently covered (or would be covered) by traditional Medicaid.  Not all people with disabilities, or those who would have "exceptional medical conditions", meet the eligibility limits for traditional Medicaid. 
Without LB 472, many people are left in the gap between current Medicaid eligibility and the insurance exchanges under the Affordable Care Act. The National Association of State Mental Health Program Directors notes that:
"Many people recognize Medicaid as a program that provides coverage to the poor, but few know that millions of working adults—mainly childless—do not currently qualify for Medicaid even if they have little income.  And about 25 percent of this population has serious and moderate behavioral health conditions.  The Medicaid expansion will significantly increase access to health insurance which is the pass-key to receiving high-quality care."
Even if Nebraska chooses not to pass LB 472, Nebraska will still have to serve uninsured people with or without disabilities in hospital emergency rooms at a uch higher cost (and very little opportunity to recoup the expense) than in other settings. 
LB 472 presents Nebraska with the opportunity to provide healthcare to thousands of our citizens who would otherwise be forced to go without or to access more costly avenues.  It provides a real opportunity for individuals with disabilities to go to work or return to work and earn more, get a new or better job, or even take a pay raise without the constant fear of losing Medicaid eligibility due to (even marginal) increased earnings. 
It provides those Nebraskans with disabilities in the coverage gap a real opportunity to access healthcare in a timely, planned, and comprehensive manner; not in costly environments or when the situation reaches a crisis.  Further, LB 472 provides a real opportunity for individuals with mental illness to access healthcare and treatment systems to prevent being swept up in the criminal justice system.  Failing to provide early intervention and adequate ongoing treatment and supports perpetuates a cycle that places people at risk of police intervention. 
We are strongly in support of LB 472.
---
Materials Relating to the Bill
---
LEGISLATIVE UPDATE
March 11, 2015
Priority Bill of the Health and Human Services Committe
April 8, 2015
April 8, 2015
Unfortunately, the hope to provide health insurance to thousands of Nebraskans was dashed again this year. The Bill has been "Bracketed" (put on hold) until June 5, 2015 - this essentially ends any advancement for the remainder of this Session but it could be back next Session.
FINAL UPDATE:
This bill advanced out of committee, but was quickly defeated during the first round of full legislature debate.  The bill was "bracketed" until the last day of the legislative session and is being held over for consideration in the next legislative session.