LB 212 - Prohibit Use of Restraints in Juvenile Court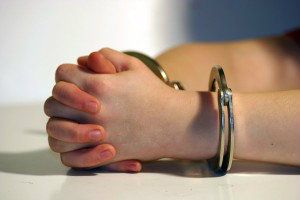 We have advocated for many years for the reduction of the use of restraints within the context of mental health or other disability services and/or systems.  We have maintained that there must be a detailed process, for example, to explore what less restrictive alternatives could be used and to develop rigorous standards/criteria by which the decision to use restraints is made or substantiated.  While our advocacy has tended to be contained to the human services systems, we support LB 212's attempt to provide similar direction regarding when restraints should be used in the juvenile court context.
In the psychiatric as well as the juvenile court context, restraints should not be utilized willy-nilly or without strong justification.  We support the bill's requirement that probable cause should be found before restraining a juvenile in a juvenile court proceeding as well as that there is no less restrictive alternative available to the use of restraints.
We also support the requirement that individuals have an opportunity to be heard before the use of restraints is ordered. 
Further tightening of the criteria in Section 1 of the Bill should be considered to ensure that the juvenile's risk of harm to self or others is imminent or immediate before justifying the use of restraints.
We support LB 212. 
---
Materials Relating to Bill
---
LEGISLATIVE UPDATE
FINAL UPDATE:
A significant portion of LB 212 was amended into LB 482.  LB 482 passed and was approved by the Governor.