LB 366 - Medicaid Personal Needs Allowance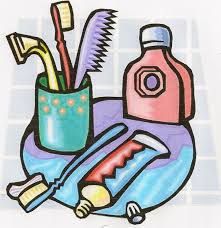 When someone in a nursing home, assisted living facility, or supported residence for an adult with a disability qualifies for Medicaid, he or she usually has to pay a portion of the cost of the residential care.  Typically, that payment comes from the individual's disability income benefit check.  In some cases this can mean that residents must pay almost all of their income or risk being evicted.  They are permitted to hold back a small amount monthly as a personal needs allowance; the rest is paid to the facility.
Sixteen years ago, in 1999, the personal needs allowance was set at $50.00 per month.  That one dollar from 1999 has increased to $1.40 in 2015.  LB 366 was introduced to raise the amount to $75.00.  We support an increase and suggested the increase be to $95.00. 
Although an increase appears likely to be approved, the Legislature is only willing to raise the personal need allowance from $50 to $60; far less than the inflationary impact over the years and, from our perspective. 
We believe all people with disabilities should be valued in their community and policies that impoverish individuals fail to treat people with disabilities with respect and dignity.
Disability Rights Nebraska fully supports the increase in the personal needs allowance for persons living in alternative living arrangements under Medicaid.  We support LB 366.
---
Material Relating to the Bill
---
LEGISLATIVE UPDATE
March 4, 2015 - Sen. Coash Amendment to reduce personal need allowance from $75 to $60 adopted.
March 17, 2015 - Advanced to Final Reading
FIANL UPDATE:
LB 366 advanced through the Health and Human Services Committee, but ran into opposition during the floor debate. In order to advance the bill further, it was amended to increase the personal needs allowance by $10 a month.The bill passed, as amended, and was approved by the Governor.