LB 598 - Treatment and Segregation of Inmates with Mental Illness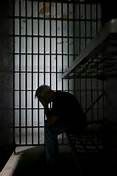 LB 598 addresses a concern that Disability Rights Nebraska has raised with the Legislature: the treatment of persons with mental illness, especially the use of solitary confinement / isolation.  As introduced, LB598 would require the Department of Correctional Services to:
1. Promulgate rules and regulations that establish levels of confinement; behavior, conditions, and mental health status under which an inmate may be placed in each level of confinement; and individualized transition plans for each confinement level back to the general population or society.
2. Create a working group to offer advice on policies and procedures related to the proper treatment and care of offenders in long term segregation.
3. File reports with the Legislature regarding plans for use of segregation and the actual use of segregation.
4. Develop policies and procedures to ensure complete and up-to-date electronic records are maintained for each inmate including programming recommendations and time spent in segregation.
Drawing from our research report on corrections and mental health, Disability Rights Nebraska supports LB 598, arguing that inmates with mental illness are typically overrepresented in solitary confinement and the use of segregation and isolation has severe psychological effects on inmates, whether or not those inmates have a mental illness.  
What are the effects of solitary confinement or isolation/segregation?
"...the harm caused by such confinement may result in prolonged or permanent psychiatric disability, including impairments which may seriously reduce the inmate's capacity to reintegrate into the broader community upon release from prison."  Dr. Stuart Grassian, Washington University Journal of Law and Policy.
Individuals with mental illness have more difficulty adjusting to prison conditions and are more likely to commit infractions. Symptoms of mental illness may result in placement in segregation.  Consequently, studies have found some prisons with half of all inmates in segregation to be individuals with a diagnosable mental illness.  Once in segregation, the conditions generally worsen an inmate's psychiatric symptoms, which can then be used to justify keeping them in segregation. 
A common argument used in justifying the use of solitary confinement is that the prisoners are too dangerous to be released into the general population.  While this may be true in some cases, lowering the number of prisoners in segregation has actually been associated in some cases with a decrease in violence. 
Experiences in Mississippi, Washington, Virginia, and Colorado indicates that these states did not experience an increase in violence when reintegrating isolated inmates into the general population, largely due to increased mental health treatment provided to inmates in isolation and successful transition or "step down" programs.  In December 2013, the Colorado Department of Corrections declared that individuals with "major mental illnesses" would no longer be sent to solitary confinement.
Nebraska must examine and reduce its use of solitary confinement and segregation. 
We applaud LB 598 as an effort to understand Nebraska's use of solitary confinement policy and to work towards reduction.  We support the planning, oversight, and reporting requirements outlined in the bill and its emphasis on planning to reduce the use of isolation and administrative segregation. 
Disability Rights Nebraska believes the time has come to review and reduce Nebraska's use of isolation and segregation in its correctional system. 
We support LB 598.
---
Materials Relating to Bill
LEGISLATIVE UPDATE
April 20, 2015
LB 598 is advanced to Select File.
April 29, 2015
Sen. Schumacher filed proposed amendment to prohibit inmates with mental illness or other "vulnerable populations" of inmates from being placed in solitary confiment.
FINAL UPDATE:
LB 598 advanced out of committee, passed by the Legislature, and approved by the Governor.