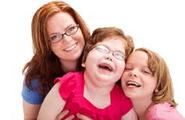 For more than 40 years, Disability Rights Nebraska has provided a powerful voice for vulnerable individuals with disabilities. We have won important victories protecting individuals from abuse and neglect. We have helped to expand mental health care and community services for people with disabilities in Nebraska. We have worked with families to help children with disabilities receive needed special education services in order to grow and develop.
In each area of our advocacy work, we have stood in the breach with many a courageous person to confront difficult issues and circumstances where much of society has dismissed and devalued an individual because of their disability, because they were different than the rest. It is their courage, their dreams which have sustained us.
We have earned the trust of the disability community by staying true to our foundational values, by conducting our advocacy efforts with the highest level of integrity, and being ever mindful of the worth and dignity of the most vulnerable of our citizens.