Inclusive Education Institute Presenters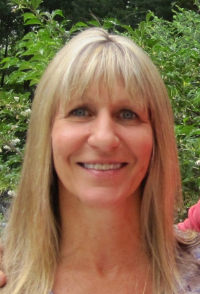 Dr. Kimberly Donahue has worked with teachers and administrators throughout Pennsylvania for over 25 years. Dr. Donahue was instrumental in creating inclusive schools at the elementary and secondary levels during her work as a Principal. Dr. Donahue has served as a teacher (at the elementary and secondary levels) an assistant principal, a principal (at the elementary and secondary levels), a Director of Curriculum and Learning, and as an Assistant Superintendent of Curriculum and Learning. Dr. Donahue's work in curriculum development has been transformational and has created a strong foundation that supports the inclusion of diverse learners in the general education classrooms. In addition, Dr. Donahue has been highly effective in creating professional development systems that empower teachers to meet the needs of learners of varied abilities. Kim also served on the Gaskin Advisory panel for five years. During that time, she served on the LRE committee within the panel. Dr. Donahue's work was nationally recognized when she was named Co-Administrator of the year by the TASH organization in 2007. Kim has authored articles and resources regarding inclusive education, differentiated instruction, school scheduling. Kim has presented at numerous conferences and is known for her focus on "possibility" and her ability to make us all believe that "All things are possible."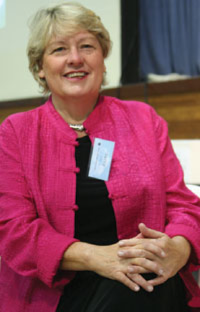 Darcy Elks is an educator, consultant, human service evaluator, and advocate on behalf of people who are societally devalued. She lives in Westchester, Pennsylvania and is a parent of three children, one of whom has an intellectual disability. Darcy has traveled internationally for 35 years and has worked with many different groups of people, including persons who have themselves been marginalized by society, family members, and professionals from different disciplines such as teachers, psychologists, social workers, members of faith communities, and human service providers from a number of fields (intellectual disability, mental health, and aging). The focus of Darcy's work is to encourage development of vision, attitudes, structures, and actions which promote social value and inclusion for people who have disabilities and other people who have been devalued and excluded. Darcy is passionate about the vision and work of creating inclusive communities: communities where we are all welcome and we can each use our gifts for the good of one another.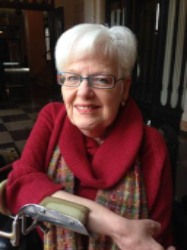 Nancy Erickson is a person who has benefited from a full, inclusive education. She holds a Master's in Educational Psychology from the University of Nebraska.  Early in her career Nancy worked as a rehabilitation counselor and then at the League of Human Dignity (an advocacy and service agency for people with disabilities). She was the Director of the first Independent Living Center in Nebraska. After obtaining a Master of Divinity at Yale Divinity School, she was ordained. Nancy began her ministry as Director of Lincoln Urban Ministries, and was the first chaplain at the Lancaster County Adult Detention Facility. Next, she was the Director of a homeless shelter, and later became the coordinator of an outpatient treatment program at a drug and alcohol treatment center for women. In addition to being a pastor at First-Plymouth Church in Lincoln, Nancy is on the United Church of Christ National Disabilities Board.
Dr. Cheryl Jorgensen, Ph. D. is an educator, author, lecturer, and an inclusive education consultant in private practice. Previously Dr. Jorgensen was a Project Director with the Institute on Disability (IOD) at the University of New Hampshire (UNH), and assistant research professor in UNH's Education Department from 1985 until 2011. She is now in semi-retirement and is able to focus on the work about which she is most passionate which includes: student-specific consultation; team professional development; school-wide systems change; policy advocacy; and writing. She presents on a range of topics including: Rationale for Inclusion; Best Practices in Inclusive Education; Strategies for Increasing Students' Participation and Learning of the General Education Curriculum; and Facilitating Social Relationships just to name a few.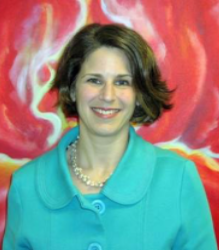 Leslie Lipson is the Protection and Advocacy for Persons with Mental Illness Director at the Georgia Advocacy Office, and is involved in the Georgia Parent Leadership Support Project. Leslie Lipson is from the South, born in Columbia, South Carolina and is a member of the State Bar of Georgia. She earned her law degree from University of Georgia and soon after started work at the Georgia Advocacy Office, a nonprofit organization that provides protection and advocacy to people with disabilities. In her 14 years at GAO, she has provided assistance to the Department of Justice in its investigation of a parallel, segregated school system in Georgia for educating children with disabilities. Ms. Lipson led the Safe Schools Initiative, a multi-agency advocacy effort aimed at ending restraint and seclusion in public schools in which Georgia became the first state to prohibit seclusion and significantly limit restraint. She coordinated the Parent Leadership Support Project which reached approximately 10,000 families and directed the program that provides protection and advocacy to people with psychiatric disabilities. Ms. Lipson is also a member of the Georgia Board of Education State Advisory Panel for Special Education and has been a team leader for Social Role Valorization. She created a values-based educational advocacy curriculum, and continues to coordinate orientation curriculum for new employees and regularly creates opportunities in Georgia for people to access and learn from values-based training.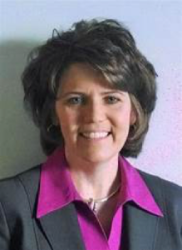 Dr. Cathy Taschner has worked with teachers and administrators, to develop and implement support systems for educating students within general education settings. Cathy has been a middle and high school classroom teacher, an assistant principal, a middle school principal, and is currently Superintendent of the Coatesville Area School District in Pennsylvania. Dr. Taschner's work was nationally recognized when she was named Administrator of the year by the TASH organization in 2007. Dr. Taschner is well known for her passion in promoting the importance of creating "no excuses" classrooms that meet the needs of all learners. She has presented at various conferences, and is known for her enthusiastic, knowledgeable, and humorous style of presenting that inspires others to become engaged in the "real and important work of schools".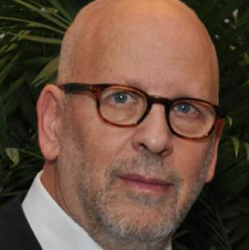 Bruce Uditsky is the Chief Executive Officer of the Alberta Association for Community Living (AACL) and Adjunct Professor, Community Rehabilitation & Disability Studies, Community Health Sciences, Faculty of Medicine, University of Calgary. He is internationally recognized for his leadership and publications on social justice and inclusion for individuals with intellectual disabilities and their families and as worked and consulted in Europe, Russia, Australia, New Zealand, Mexico, Columbia and the United States. Bruce currently serves in an advisory capacity to a number of government ministries on policies and legislation affecting individuals with intellectual disabilities. He was instrumental in the development of significant provincial legislation, in particular the Family Support for Children with Disabilities Act and Persons with Developmental Disabilities Community Governance Act. Bruce was also instrumental in developing Alberta's education standards on the placement of students with disabilities in the regular classroom, in the development of individualized funding and was a cofounder of the Alberta Disabilities Forum, a cross-disability coalition. He has played a leadership role in the development of a number of innovative community initiatives including: a region-wide inclusive early childhood system; Rotary Employment Partnerships; and is recognized as the founder of Inclusive Post-secondary Education which is operational at universities and colleges across Canada, and a number of other countries. Bruce is the parent of two adult children, one of whom has intellectual disabilities.