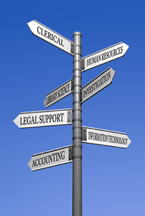 Disability Rights Nebraska is an equal opportunity employer. We encourage people with disabilities to apply for positions that are available within Disability Rights Nebraska. To further enhance our efforts, we seek out talented and hardworking individuals. At Disability Rights Nebraska you will find a rewarding work environment and a collaborative work ethic that promotes excellence. We value diversity of culture, personal experience with disabilities and other life experiences.
Case Advocate Position
Disability Rights Nebraska currently has an opening for a Case Advocate. A Case Advocate provides direct advocacy services to people with disabilities. Advocate will be responsible for intakes, information and referral, advocacy for assistive technology and working with social security issues. In-state travel required. Combination of four years experience, training, or education relating to protective or advocacy services or legal issues impacting people with disabilities. College degree in an appropriate field (e.g., social work, education or another related field of study) may be substituted for experience or training. Applicants that are bilingual in Spanish or know sign language and people with disabilities are encouraged to apply. Position opened until filled. EOE
Send cover letter and resume to: Disability Rights Nebraska, 134 South 13th Street, Suite 600, Lincoln, Nebraska 68508. Position opened until filled.
For more information about position, see the Job Description link.
If you would like to remain informed about our advocacy activities, you can follow us on Facebook and Twitter, or click here to receive regular e-mail updates: