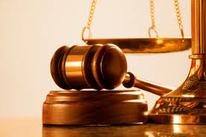 Assistive Technology Advocacy
Our client is a five year old kindergartner who has cancer and had been undergoing chemotherapy treatment since he was 18 months old. His parents were having trouble obtaining accommodations for his education. Our investigation discovered that he had not been verified as a student with a disability -- the principal thought he did not have cancer because his hair began growing back. Our advocate pointed out that the principal's opinion was violating two laws - the Nebraska Child Find Law, and the Federal Individuals with Disabilities Education Act (IDEA).
The Special Education Director for the school district was shocked to find that the principal, not only did not identify our client as a student with a disability, but that she had been resisting and refusing the parents and the teachers request for accommodations.
Our client had missed much of the school year due to his cancer therapy and recovery time from the chemotherapy. It was agreed that since his work was far below grade level, he would repeat kindergarten. His parents wanted him to have the same teacher because he was familiar with her and she understood his educational as well as his health needs. The principal refused this request.
Our case advocate explained that our office does not generally advocate for a specific teacher, but was making an exception in this situation. Our client would be continuing cancer treatment for most of his second year of kindergarten and would again be missing school. We insisted that he repeat kindergarten with the same teacher so that he did not have to experience a "catch up" period in which a new teacher and our client spent time understanding the needs and expectations of each other when he started school again.
End result: Our client was verified as a student with a disability, and all requested accommodations were provided, including having the same teacher. Accommodations included special writing instruments to assist him with holding pencils, crayons, and markers because he had low muscle tone and nerve damage from his chemotherapy medications.
Employment Advocacy - Ticket to Work
"Cathy" is a 57 year old woman who has stage IV colon cancer. She had gone through two surgeries and several rounds of chemotherapy. When Cathy was well enough, she applied for services at Nebraska Vocational Rehabilitation Services (VR) and had assigned her Ticket to Work to them.
Cathy's next test results indicated she required further surgery and chemotherapy. After she completed the chemotherapy, she returned to work at a part time job in a grocery store deli. The Ticket to Work requires that individuals make "timely progress" in achieving their goals to return to work. Because Cathy was receiving medical treatment and because her "Ticket" was still active during that time, she failed to make timely progress toward her goals. The Social Security Administration also conducted a continuing medical review and determined that she no longer had a disability.
The Disability Rights Nebraska staff attorney advised Cathy to request a disability re-determination review before and Administrative Law Judge. We assisted with obtaining the necessary medical information to submit to the Hearing Officer.
Cathy's doctor had never mentioned the word remission in her medical records and had never informed her that she was in remission, but used the word "stable" to describe her condition.
We agreed to represent Cathy at the administrative hearing. As it turned out, Cathy was her own best advocate at the hearing. With little coaching or explanation from our advocate or attorney, Cathy described what her life was like, living with cancer and the after effects of chemotherapy and surgery, how she had to prepare for going to work, the amount of breaks she required to be able to perform her job duties and the increased amount of sleep she required to recover from the day and prepare for another day of work.
End result: We won the appeal – Cathy won the appeal! We informed her of her rights regarding the time remaining on her Ticket Assignment and her possible options. It was very rewarding to hear Cathy say that she felt she was a whole person again with this success. She is looking forward to continuing her goal of taking computer classes, searching for and obtaining employment which would provide for her health insurance and a self-supporting income.
Special Education Advocacy
"Joseph" is going to be a 3rd grader this school year. Disability Rights Nebraska became involved due to injuries he received when he was placed in seclusion. In discussing issues with his outpatient therapist and mother, it was decided that part of the issue in Joseph's success was the actual environment and the power struggles that he had with staff.
We petitioned the school district for an alternative placement at a different general education elementary. At first, they declined, but we did finally obtain the change in placement. After completing intense outpatient therapy related to his behavior issues, Joseph began to go to the new school.
End Result: His progress was exponential. He has had no behavior issues, suspensions or big problems. Joseph has developed a very good rapport with the special education staff, and is spending the majority of his time in general education. The communication between the parents and the school was excellent, so we closed the case – successfully resolved.
---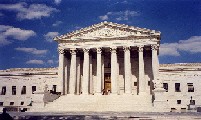 Victory in the 8th Circuit!
On January 15, 2013 a three judge panel of the United States Court of Appeals for the Eighth Circuit issued its decision in the Appeal of Michael S. Argenyi v. Creighton University.
Michael is a deaf person who was a medical student at Creighton University. Michael began using hearing aids before he was one year old. He never learned sign language but mastered cued speech. Throughout his school career he successfully used a cued speech interpreter and the assistive technology of the CART system. Michael graduated from Seattle University with a 3.87 GPA.
When Michael applied for admission to Creighton Medical School he noted that he was hearing impaired and asked for reasonable accommodations under the ADA and Section 504 of the Rehabilitation Act. He was admitted to medical school but the assistance offered by the school failed to accommodate Michael's disability. He came to Disability Rights Nebraska for legal assistance.
When negotiations with the medical school failed we filed a lawsuit on behalf of Michael for the violation of his right to a reasonable accommodation. The lower court ruled against his claim and an appeal was taken to the 8th Circuit Court of Appeals.
The Appeals Court reversed the lower court's ruling and ordered the case back to the district court for trial. The case is not resolved yet, but the victory in the 8th Circuit Court of Appeals allows us to continue our efforts to secure justice for our client, Michael.