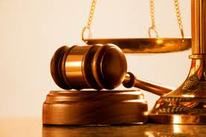 Leslie regains her independence:
A concerned staff person from the facility where Leslie lived called to report that her guardian was financially exploiting her. Our investigation revealed that Leslie's guardian was indeed stealing from her. We represented Leslie in the guardianship proceedings and were able to reach a settlement in which the guardian would pay back the money they'd wrongfully taken from her and would resign as guardian.
End result: Leslie's psychiatrist wrote a letter stating she no longer needed a guardian and the guardianship/conservatorship was terminated. The money was put into a trust for her to use and Leslie was able to live in the community again on her own.
---

School-to-prison Pipeline Interrupted:
Noah is a young boy with a brain injury and mental health issues. School staff frequently restrained or secluded him and called the police when Noah became disruptive in class. Due to repeated police contact, a local judge sentenced him to nine years' probation. We worked with Noah's mom and the probation officer to advocate for an appropriate behavior plan and testing, and to educate the people working with Noah about children with brain injuries and mental health issues.  During this process, the probation officer realized that the sentence for nine years of probation was inappropriate.  The officer petitioned the court for the probation to be dropped after all the testing was completed. 
End Result:  The judge agreed and Noah no longer has to spend the next half of his life on probation.  His mother became a strong, informed advocate for her son, and when this case was closed, Noah was attending school successfully.
---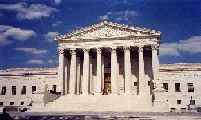 Institutional Abuse:
Meredith has a difficult-to-manage health condition that requires unique services and supervision. Her sister Judy contacted our agency for help.  She was concerned that Meredith was being neglected at the facility where she was living.  The facility originally agreed that it could provide the specific services Meredith needed, but when Judy came to visit, she noticed that Meredith had wounds that staff didn't seem to be tending. Also, Meredith had been able to get around on her own last time Judy had visited, but was no longer able to.  Her hygiene was poor and she had gained a lot of weight.  There were reports of physical abuse by staff and Meredith hadn't been showing up at her regular day services.
We met Meredith and investigated the situation. Judy was correct.  Meredith was being abused and neglected at the facility.
During our investigation, Meredith was unexpectedly discharged from the facility and given 60 days to find an appropriate service provider. This proved to be a nearly impossible undertaking. We worked with Judy, the service provider, Nebraska Department of Health and Human Services, and experts on Meredith's condition to find her a new place.
End result:  At the last possible moment, emergency funding was approved that enabled Meredith to move to a different setting and receive services from a new provider.  The new service provider has proven to be better at supporting Meredith. Judy reports that Meredith's health and hygiene have improved, her strength is returning and her wounds have healed.