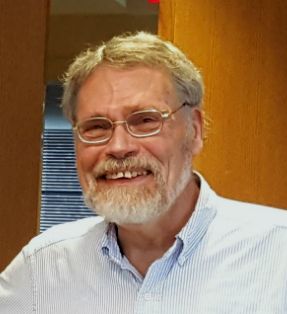 I've always had a great fondness for a remark that has been attributed to the American philosopher George Santayana, "Those who cannot remember the past are condemned to repeat it." In this regard, October 31st of this year marked the 53rd anniversary of signing of the historic piece of legislation now known as the Developmental Disabilities Assistance and Bill of Rights Act (DD Act) by President John F. Kennedy. At that time people with developmental disabilities faced exclusion from most spheres of public and private life, including most schools and community spaces. Many spent nearly their entire lives in large, state-run institutions that were often grossly underfunded and where reports of systemic abuse and neglect were common. However, it was not until 13 years later that the Act was amended to establish state protection and advocacy systems.
Ten years later the DD Act was amended to extend these same protections to people with mental illness through the establishment of the Protection and Advocacy for Individuals with Mental Illness Act (PAIMI Act). This Act was the result of a series of Senate sponsored hearings across the United States which found that adults and children with significant mental illness or severe emotional impairments were vulnerable to abuse, serious injury, and subject to neglect, which included inadequate or inappropriate treatment, seclusion and restraint, nutrition, clothing, and health care. The hearings also revealed that discharge planning and State established systems for monitoring compliance with respect to the rights of these individuals varied widely and were frequently inadequate.
The two federal laws referenced above form the strongest pillars of each state's protection and advocacy system. Since that time Congress has passed legislation authorizing an additional five protection and advocacy programs that aim to improve the integration and inclusion of people with disabilities so they can live, work and thrive in the community. You can learn more about the legislative history of the protection and advocacy laws by visiting the National Disability Rights Network website: http://www.ndrn.org/about/paacap-network.html
Currently there are 57 Protection and Advocacy Systems in the United States and its territories. Across our great nation these programs work diligently to investigate cases of alleged abuse and serve as advocates who work alongside people with disabilities and their families break down barriers to full inclusion in their communities. They also work to bring the latest knowledge and resources to those who can put it to the best use—including self-advocates, families, service providers, and policymakers. Here's a link to a brief video by our counterpart in the State of Washington that provides an excellent historical summary of the Protection and Advocacy Systems https://www.youtube.com/watch?v=RszxGq8i050
Having worked for almost 30 years at Disability Rights Nebraska, I think that there are two features of State Protection and Advocacy Systems that set them apart from other federally funded programs. The first feature is that they have the authority to 1) pursue administrative, legal (individual and class action litigation), systemic and legislative activities, or other appropriate remedies to redress complaints of abuse, neglect, and civil rights violations; 2) ensure enforcement of the United States Constitution, Federal laws and regulations, and State statutes; and 3) investigate incidents of abuse and neglect on behalf of individuals with disabilities in a public or private facility providing care or treatment. The second feature is that each system is independent of any service-providing agencies within their states. It is this particular combination of authority plus independence that puts protection and advocacy systems in a very strong positon to be effective advocates for the legal and human rights of people with disabilities.