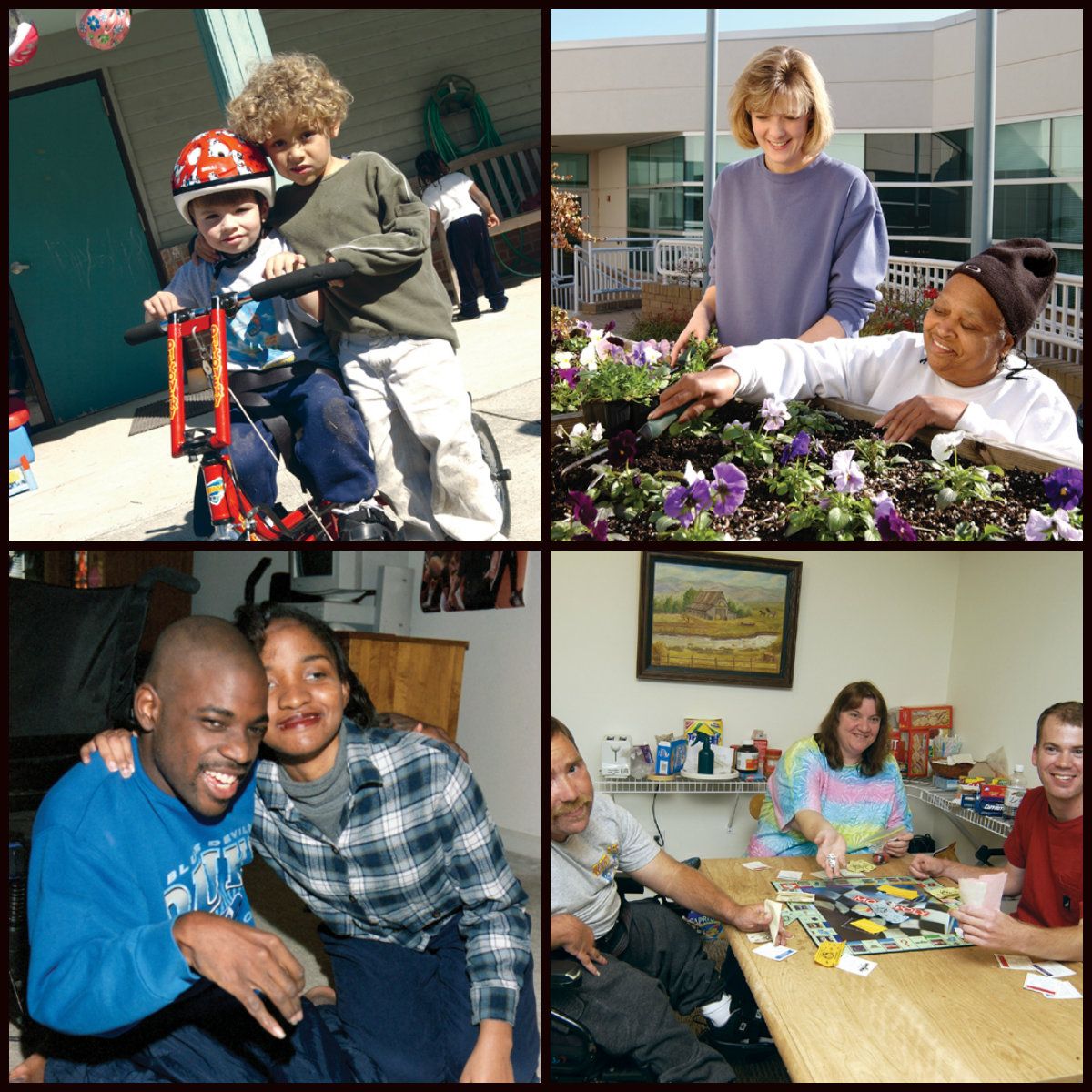 In the early 1970's, on a busy elementary school playground, I nestled alone between the exposed roots of a large tree. My fingertips rolled across the dusty gravel and I fought back tears. My classmates didn't want to play with me because I was wearing glasses.
I was born with amblyopia, which, absent my contact lenses or eyeglasses causes my left eye to turn in toward my nose. This visual disorder is frequently called lazy eye. In my case, the vision in my left eye is profoundly impaired.
I vividly remember trying to understand why my classmates were rejecting me. Better yet, I wondered why I still wanted them to be my friends. This childhood experience was the spark that began my lifelong passion for respecting individuality and the significance of meaningful relationships.
In the early 1990's, I started a career in the public school system that involved elementary school students, with, and without, Special Education services. I quickly began to see how easily students could become stigmatized in the educational setting. Over twelve years, many of the students I worked with were diagnosed with disabilities and it became my passion to learn how to communicate in a manner that would assist each individual with achieving personal and academic success.
Rather than thinking of the students as children, I respected them as people. I learned the important role that effective and intuitive communication played in these connections. Whether it was visual, tactile, auditory, verbal, nonverbal, or a combination of several styles, communication was how I helped each person navigate the process of being in school. A significant component of being in school is the relationships that are formed there, and their impact on our lives. I modeled skills that would teach these young people how to advocate for themselves in a society bound by preconceived ideas and biases that aren't always accepting of individuality.
Ensuring that every person I worked with was respected and treated as a valued human being was a great honor and so much more than a job. However, it wasn't enough to stop there. I believed then, like I still do, that people with mental illness, developmental disability, brain injury, physical, and/or, medical impairment have the same interests and desires to experience meaningful relationships as any other person.
For some people, societal barriers can impede their opportunities to experience a choice of interpersonal connections. In fact, it's not unusual for individuals with disabilities to have few relationships with people outside their immediate family. Becoming a member of a social, political, organizational, or peer group can promote a person's self-confidence, cultural awareness, and sense of belonging. Other associations, such as employment, friendships, and intimate relationships, enhance our souls and are a natural extension of what it is to be alive.
Reaching outside our comfort zone to understand what life is like for another person could lead to a lifetime of friendship. Just like learning a new way to communicate could direct us toward a new occupation. I've learned that embracing the richness and reward of diversity leads to a lifetime of important relationships.
******************************************************************************************
Karen K. Masterson is a Case Advocate for Disability Rights Nebraska. Karen earned an Associate of Applied Science degree in Business Administration at Southeast Community College. In her leisure time she enjoys photography, fashion, travel, and culinary adventures.