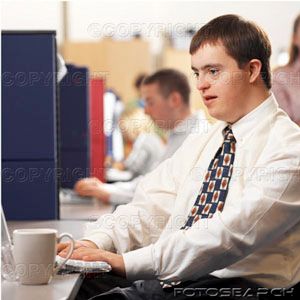 Sometimes there are "wow" possibilities. In the slow-moving field of the law, particularly with legislation, it is unusual to have the feeling of: "Gee, this is really something." For individuals with disabilities who are interested in working, and in particular for children with disabilities who are looking to enter the workplace, we are in one of those moments.
Most federal legislation involving "large fields of interest" is periodically up for review, and if that review results in any changes the regulations associated with that legislation are also reviewed. Several years ago, one of the pieces up for review was the Workforce Investment Act of 1998; a labor/employment focused "omnibus" legislation. In 2014, that 1998 act was replaced by a bill now known as the Workforce Innovation and Opportunity Act (WIOA) and the WIOA regulations came out last summer. Lodged within the new law and regulations is the possibility of some significant benefit for the disability community. Because this subject is so large, and this blog is intended to be brief, I will touch on just one of these changes now. I promise, I will be back to the WIOA in the future.
For as long as records have been analyzed regarding "employment of individuals with disabilities," the rate of unemployment for the disability community can only be described as "ghastly" compared to the rest of the population. Over the years there have been a plethora of efforts to improve that employment outlook, with little real impact on overall disability employment. For decades, however, little real progress has been made with respect to disability employment, particularly for individuals with the most severe disabilities. The WIOA provides a significant opportunity to change this situation.
For example, the "Individuals with Disabilities Education Act" (IDEA) requires schools to provide "transition services" to students who are 16 or older and covered by an "Individualized Education Plan" (IEP). However, the IDEA and its regulations provide little insight into what a "transition" will look like within the IEP. As a result, the "transition" piece for IEPs often consists of a single "will explore vocational interests" sentence that remains unchanged during the years the individual remains eligible for an IEP. For children with significant disabilities, the "transition" exploration often leads straight to congregated, segregated, and isolated "sheltered workshops." Worse, for students with disabilities who do not qualify for an IEP, and there are lots, there is no requirement to consider "transition" from school at all.
Under the WIOA, every student with a disability as defined by the Americans with Disabilities Act is entitled to "transition" services. That means that students who solely have a Section 504 Plan (a plan designed to assure access to federally funded services or programs), or have a disability which neither falls under the IDEA or Section 504, can require that the school develop a transition plan as early as age 16 to assist them with moving from school to a vocational objective.
From the standpoint of Disability Rights Nebraska, the most significant change in the "transition" field has to do with appropriate transition services for students who receive Social Security disability benefits (mostly the needs-based Supplementary Security Income, or SSI). These individuals often are the most severely disabled and they have traditionally been "transitioned" into sheltered workshops. Under the WIOA, any transition plan must ultimately seek a placement in a competitive (not sheltered workshop) environment. The schools must collaborate with the state Vocational Rehabilitation (VR) office in developing and implementing a real transition plan. Gone are the days of "transition plans" which merely provide lip service to the concept of transition. A child who receives Social Security disability payments may fall within the scope of eligibility for this agency's Protection and Advocacy for Beneficiaries of Social Security (PABSS) program. The parent or guardian of a child who may be eligible for our PABSS program, and whose school fails to provide a genuine "transition" plan and/or fails to involve VR in transition planning, should contact Disability Right Nebraska about this issue.
Under the WIOA, students with disabilities are entitled to real "transition" services. Just because schools have "always done transition this way" is not an excuse for providing de minimis services. Having a disability should not mean that a student cannot reach for the stars, and the WIOA is a new mechanism designed to help every individual achieve real vocational goals and dreams.