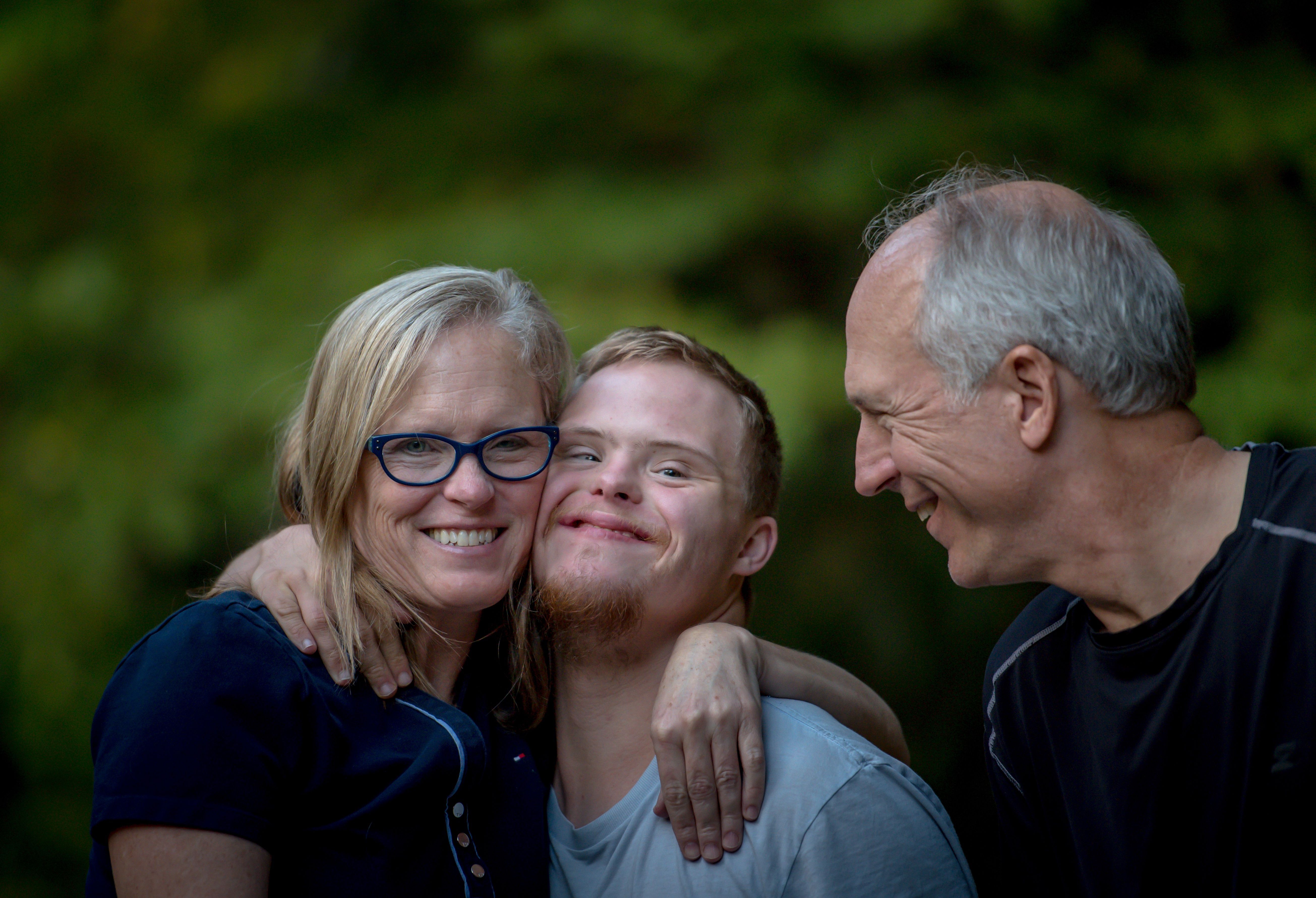 Young people transitioning into adulthood usually meet this new life stage with mixed emotions. For the most part, teenagers and young adults are excited about their new privileges, but usually not without a little (or a lot) of apprehension. And with good reason. More independence means more responsibility, change, and, consequently, stress. So how do adolescents shift from relying on the direction of authority figures to living autonomously?
The answer isn't simple for any young adult, particularly if he or she has a disability. Young people with disabilities have plenty to consider as they enter adulthood. How does a person with a disability acquire necessary services during the transition into and throughout adult life? How should he or she respond when personal visions and goals are downplayed or disregarded? How will an individual overcome baseless limits that others place on his or her capabilities? People with disabilities face these questions in addition to every other change brought on by impending adulthood.
Young people with disabilities can (and do!) speak up for themselves, take action over the decisions they make, and choose the outcomes of their lives. To quote Wrightslaw, "Self-advocacy is learning how to speak up for yourself, making your own decisions about your own life, learning how to get information so that you can understand things that are of interest to you, finding out who will support you in your journey, knowing your rights and responsibilities, problem solving, listening and learning, reaching out to others when you need help and friendship, and learning about self-determination." By developing self-advocacy skills, young adults with disabilities are better able to live the lives that they envision for themselves.
Preparing for adulthood by obtaining self-advocacy skills is definitely beneficial. Still, I'd be lying to claim that obtaining these skills is an easy feat for young people and their parents. The self-advocacy skillset listed by Wrightslaw isn't a short one, and it is difficult to know where to start or how to go about building so many life skills. Fortunately, you don't have to do it alone.
Disability Rights Nebraska, Arc of Lincoln/Autism Family Network, and Fritz & O'Hare Associates partnered to develop a summer self-advocacy course called "It's All About the Plan" for students who have disabilities. The best part? The course is free thanks to a Nebraska VR grant. "It's All About the Plan" is open to students with disabilities who are between 14 and 21 years old and are attending Lincoln Public Schools or a school in Scotts Bluff County. We encourage eligible students to take advantage of this opportunity to ease their transition into adulthood.
"It's All About The Plan" equips young adults who have disabilities with the confidence and knowledge necessary to build fulfilling, exciting and independent adulthoods. This course doesn't stop simply at helping individuals with disabilities envision the futures they want for themselves, and it goes beyond helping them realize that these futures are attainable. "It's All About The Plan" gives young people the tools necessary to make their ideal futures a reality. Wouldn't you say that is an opportunity worth exploring?