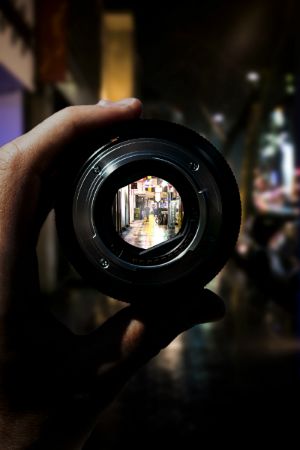 I want to begin by expressing my deep appreciation to our Strategic Planning Workgroup which consisted of representatives from our Board of Directors, Advisory Council and Staff. Throughout the late Winter and early Spring the Workgroup met to review the current Strategic Plan, the current Vision, Purpose and Mission statements, and needs assessments or plans developed by other state organizations and agencies serving people with disabilities. A working draft of the Strategic Plan was sent to our Board of Directors, Advisory Council, Stakeholder Groups, and Staff and the public for review and comment. Modifications were made based on the feedback we received, and the Board of Directors adopted the Final Strategic Plan at their June 10, 2017 Annual Public Meeting.
There are three important ideas to keep in mind when it comes to our new Strategic Plan. First, it focuses our work on the most vulnerable Nebraskans with disabilities. Most of the people who contact us have been judged by society as having less value than others because their disability is viewed in a negative way. That leads to stigma, prejudice, and discrimination in their daily lives. As a result, they are not offered the typical opportunities and choices afforded to socially valued citizens, and are often thrust into deep poverty with seemingly no way out. People who are devalued are often forgotten, have few meaningful personal relationships and are essentially alone in the world.
Second, the new Strategic Plan recognizes that we have legislative authority that allows us broad access to all facilities, programs and services for vulnerable people with disabilities. The tragic reality is that people in these facilities - congregate residential facilities, day programs, or sheltered workshops - often spend their days segregated and isolated from the community. Because they are forgotten, they are at greater risk of rejection, isolation, abandonment, neglect, or abuse; sometimes bringing them near death. Our access authority is an important tool in protecting vulnerable people from harm.
Third, it recognizes the importance of the Olmstead decision's "most integrated setting" standard as providing an important legal tool as we work to advance the inclusion of people with disabilities in their communities. If the promise of inclusion in community life is to be real for the people we represent, then they need opportunities and supports to make their own decisions about their lives, have a quality education, have real jobs with a decent income and benefits, have excellent and accessible healthcare, live in their own homes, and become engaged in civic matters.
Our Strategic Plan clearly recognizes the hard life experiences that people have endured and understands the urgency with which the effects of these experiences need to be addressed. To do so we will work along-side people who have disabilities to advocate for their rights and to provide opportunities for them to shed the negative role stereotypes of client, charity case, burden, etc. often associated with their lives.
You can view the Strategic Plan here: http://tinyurl.com/ycvwam5f
*********************************************************************
Eric A. Evans, Ph.D., is currently the Chief Executive Officer at Disability Rights Nebraska where he has been employed since 1987. Dr. Evans holds an A.B. in anthropology from Miami University (Ohio), an M.A. in anthropology from the UNL, and a Ph.D. from UNL with specialization in the Philosophical Foundations of Education. He has published articles on the history of developmental disabilities services in Nebraska, the quality of life of people with developmental disabilities and the development of the Individual Justice Plan model for people with developmental disabilities involved with the criminal justice system. He has over 44 years of experience in advocating on behalf of people with disabilities at the State and national levels.