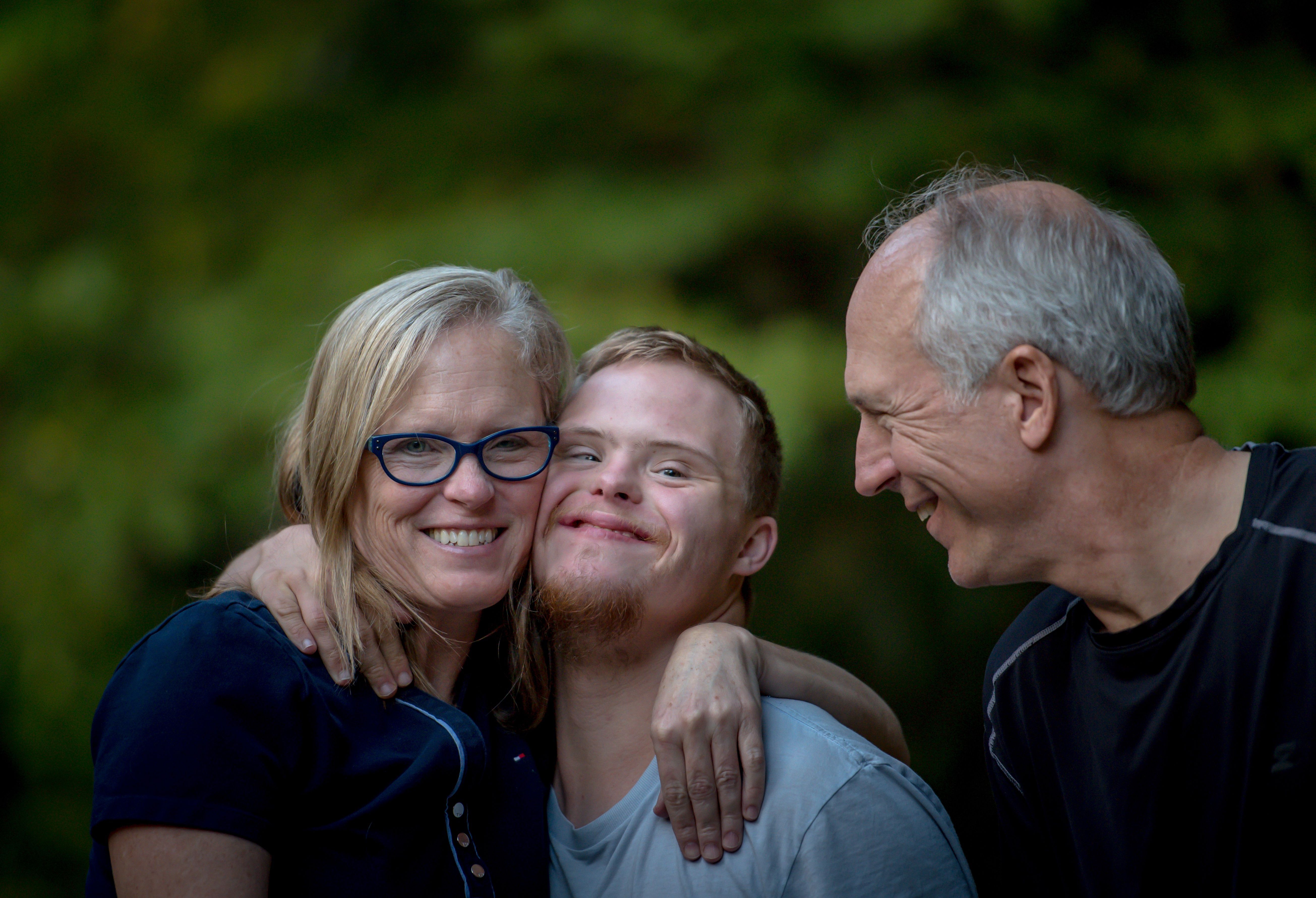 As I pondered transitioning into a new calendar year, the Disability Rights Nebraska 2018-2022 Strategic Plan (https://tinyurl.com/ydb2awjw) perfectly captured one of the thoughts occupying my mind. Our new Vision and Mission statements were aligned with my concerns about Nebraskans with Developmental Disabilities, and particularly those who are most vulnerable. A significant element of my job has been to learn about the system in Nebraska that supports people who experience Developmental Disabilities. I've learned that the system is complicated, critically important, and urgently in need of a thoughtful and calculated transformation.
However, it wasn't as if I lacked previous awareness. You see, I first learned just how vulnerable people with Developmental Disabilities can be when I began helping a friend. This was a couple years ago, after working in the public school system for more than a decade and before becoming a staff member of Disability Rights Nebraska.
My friend, a person with developmental disabilities, wanted and needed someone to familiarize her with possible resources and help her obtain access to the system. She was unaware that Nebraska had a designated system of agencies, providers, and services striving to ensure that people with developmental disabilities have access to resources that could help them achieve a meaningful life of their own choosing.
Together, my friend and I learned quickly about navigating the various resources and how those resources could possibly help her. First, we had to determine "who" we needed to talk to and work with. Then, we figured out "what" types of her personal information and records we were going to obtain, provide, and/or save for her future reference. We learned "why" we needed the information, records, or one-to-one correspondence and how each piece of information was related to my friend's needs. Lastly, we made sure we knew "when" everything was due, how long we needed to keep something, and the potential time frames for achieving our tasks. Completing these steps was the foundation for actually attempting to obtain assistance through the Nebraska Department of Health and Human Services — Division of Developmental Disabilities (https://tinyurl.com/zwtgz7d).
In Nebraska and many other states, it's not enough to be determined eligible for Developmental Disabilities Services. Unless a person meets a needs-based, funding priority status, as delineated in Legislative Bill 333 (https://tinyurl.com/y8ebebtx), they are placed on a registry of unmet needs, also known as a waitlist, until funding becomes available for delivery of services. Often, what this means for people on the waitlist is countless years of going without essential resources. Still worse is the critical situation created for people who don't fit snuggly within any of Nebraska's outlined priority definitions.
Unfortunately, after more than a year of trying, my friend received the same news so many other people experiencing with developmental disabilities receive. It was determined that she did not meet the eligibility criteria for Developmental Disabilities Services (https://tinyurl.com/y7ryk2ak). Without those State-driven services it's challenging for a person to obtain access to any resources that are designed and provided for people with developmental disabilities.
While the reasons that applicants are denied eligibility vary, one common outcome of a negative determination is the oftentimes, lengthy hardship imposed upon the people with developmental disabilities, their loved ones, and our communities.
I've learned that Nebraskans value the importance of community and taking care of each other. It's essential that we foster a system for people with developmental disabilities which functions as effectively and efficiently in practice as it does on paper. Let's work together to raise awareness in Nebraska so all of the people with developmental disabilities have the necessary resources to assure they are free from harm and able to live fully integrated and culturally valued lives.
To download a copy of this article with embedded links: https://tinyurl.com/y6v2j5l3
__________________________________________________________________________________
Karen Masterson has been a Case Advocate at Disability Rights Nebraska for over two years. Karen earned an Associate of Applied Science degree in Business Administration at Southeast Community College. In her leisure time she enjoys photography, fashion, travel, and culinary adventures.