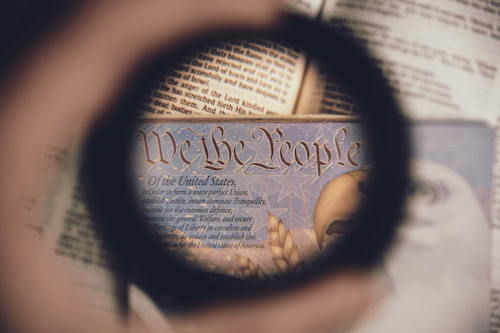 Don't let a physical or other disability keep you from voting in Nebraska's General Election on November 6.  Tuesday, September 25, 2018 is National Voter Registration Day and Disability Rights Nebraska staff will be registering voters in Omaha and Scottsbluff! Watch our website for details on where we'll be that day!
Here are some tips and timelines from Case Advocate (and seasoned poll worker) Molly Klocksin to make sure you have the opportunity to cast your vote this year, and beyond.
Under Nebraska law, all polling places must meet accessibility standards. If you find it hard or are unable to vote at your assigned polling place on Election Day, you may vote at a more convenient time and location by: 
     Voting early in person at the county election office.
    Applying to have ballots sent to your home, hospital room, or long-term care address.
    Having a friend ("agent") apply for your ballots and deliver them to you at your home, hospital or long-term care facility.
    If you need help reading or marking your ballot, you may request help from election officials, or choose a friend to help you vote.
    If you go to the polling place but are physically unable to enter the polling place, you may remain in your vehicle and vote curbside. 
    Voters with a hearing impairment may contact the Nebraska Secretary of State's Office TTY at 402-471-7229 for answers to questions.
If you go to the polls, the federal Help America Vote Act (HAVA) requires states to provide voters with a way to cast an independent and secret ballot. According to the Nebraska Secretary of State's web site, voting must be accessible to voters with physical disabilities and must accommodate these disabilities: no vision, low vision, no hearing, low hearing, limited manual dexterity, limited reach, limited strength, no mobility, low mobility or any combination of the foregoing (except the combination of no hearing and no vision). 
In Nebraska, polling places have an AutoMARK machine for voters with disabilities. The AutoMARK uses ballot-marking technology allowing voters with disabilities and other special needs to mark optical scan ballots privately and independently. Able-bodied voters can also use the AutoMARK if they wish. Other assistance available to Nebraska voters at the polls include: 
    Assistance with reading or marking the ballot by an election board judge
    Assistance from the voter's designee with reading or marking the ballot
    Magnifiers, signature guides, pen and paper, chairs 
The State of Nebraska has worked with all 93 counties to comply with ADA (Americans with Disabilities) standards ensuring accessibility to persons who are elderly or physically disabled. Regulations include standards for the parking area, the walkway, the entrance and/or exit; accessing the voting area, the booths and voting area and assistance for voters.  For details, visit the Nebraska Secretary of State's web site at http://www.sos.ne.gov/elec/pdf/voter_disability_rights.pdf.
Finally, if you miss National Voter Registration Day on September 25th, you are not out of luck:  remember these deadlines to register to vote in the fall general election:
Oct. 19: Postmark deadline for mailed-in registration. 
Oct. 19: Last day voter registrations can be completed online for the person to be registered to vote.
Oct. 19: Last day voter registrations can be completed at Department of Motor Vehicle (DMV) offices for the person to be registered to vote.
Oct. 19: Last day for voter registration forms to be delivered to the election office by someone other than the person registering to vote.
Oct. 19: Last day to mail an early voting ballot with a mail-in registration application form to a person not registered to vote.
Oct. 26: At 6 p.m.: Last day for in-person voter registration.
Oct. 26: At 6 p.m.: last day to receive an application for early voting ballots to be mailed out to a specific address.
Nov. 5: Last day for early voting – in person - at the county clerk or election commissioner's office.
Nov. 5: At noon – registration deadline for former federal employees.
Nov. 6: STATEWIDE GENERAL ELECTION DAY
Nov. 6: 8 a.m. CST/7 a.m. MST: Polls open.     
Nov. 6: 8 p.m. CST/7 p.m. MST: Deadline for return of voter registration form with an early voting ballot.
Nov. 6: 8 p.m. CST/7 p.m. MST – Deadline for an early voting ballot received by mail to be in the possession of the clerk or commissioner.
Nov. 6: 8 p.m. CST/7 p.m. MST – Deadline for return of early voting ballot in person.
Nov. 6: 8 p.m. CST/7 p.m. MST – Polls close.
********************************************************************************************
Molly Klocksin has been a Case Advocate at Disability Rights Nebraska for nearly 17 years. She loves elections so much that she has been trained as a poll worker in Lancaster County, Nebraska.
Image: hand holding camera lens focused on a picture of the US Constitution with the words "We the People" featured.