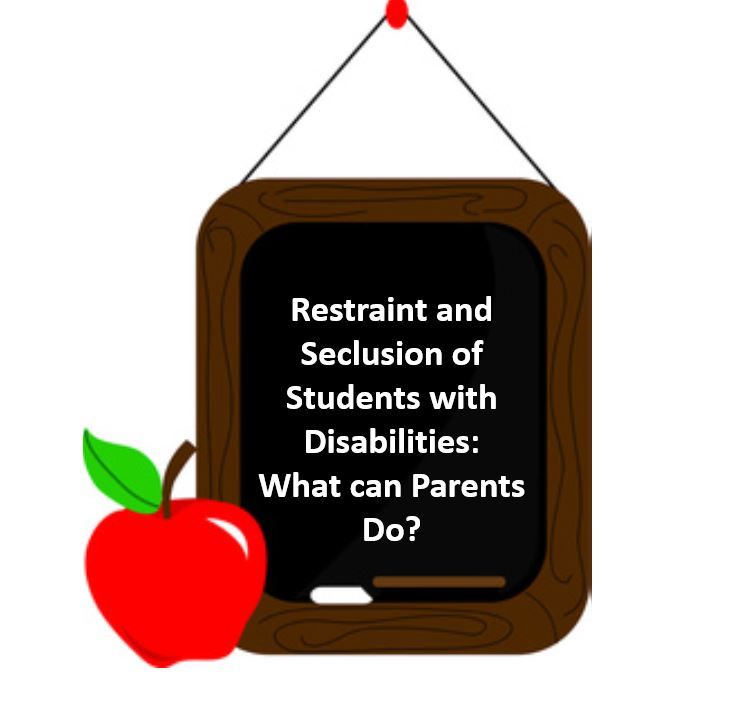 School is in full swing.  Students are getting acclimated to new schedules and lessons, reconnecting with old friends, and making new ones. Teachers are busy preparing lesson plans and lectures.  Parents are getting their students ready for the hustle and bustle of an early and long school day, curious about the things learned and experiences faced. They expect that their children will not only be active learners but safe in the care and (temporary) custody of the school and personnel.
However, for many students with disabilities across the nation, such is not the case.  According to the most recent available data reported from U.S. Department of Education, approximately 124,500 students across the nation were physically restrained, mechanically restrained, or secluded during the 2015–16 school year; nearly 87,000 of those students were subjected to physical or mechanical restraint, and over 37,500 were subjected to seclusion. For parents of students with disabilities, this creates new worries--the same report documents that students with disabilities accounted for 71% of all students restrained and 66% of all students secluded (while students with disabilities are approximately 12% of enrolled students nationally).  The risk of student injury and even death are real and documented. 
States are left to regulate restraint and/or seclusion use in schools on their own.  Nebraska' regulation of restraint/seclusion in schools rests on page 35 of Rule 10 (Nebraska's tool to accredit schools) which simply requires that each school system have a restraint and seclusion policy approved by the school board or local governing body.  What's worse, a new report from the U.S. Government Accountability Office raises serious concerns about schools' underreporting their use of seclusion and restraint nationwide.
So what are parents to do?  Here are a few suggestions for parents who think their child has been subjected to restraint or seclusion:
Understand your school district's policy on using restraint or seclusion.  These policies can often be found on the district's website, the Student Handbook/Code of Conduct, or just ask for a copy of the school's restraint and seclusion policy.
Be attentive to physical or emotional cues such as new bruises, or a strong/unusual aversion to going to school.
Ask a lot of questions such as:

What triggers the use of restraint/seclusion?
How is a student observed while in restraint/seclusion? 
What does s/he have to do to be released?
Does the school policy require the report of incidents to parents/guardian? Do they?
Does the school district use other names for the seclusion room ("ALE room", "Student Success Room", "Isolation Room")?
Who will check on the student when restrained/secluded? How often?
You can find more suggestions or information about restraint/seclusion in schools on our website. You can also contact our offices or request assistance online. 
We are also interested in collecting stories from families whose child with a disability is or has been subjected to the use of restraints/seclusion in school so we can inform policymakers about this real risk to students with disabilities in Nebraska and advocate for substantive protections. Share your story with us if you would like to be involved in our efforts to stop the inappropriate use of seclusion and restraint in Nebraska schools. 
******************************************************
Bradley A. Meurrens, MPA is the Public Policy Director for Disability Rights Nebraska.