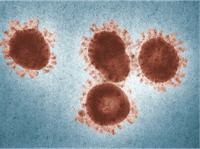 Business continuity, legal representation, and other advocacy services to people with disabilities.
There continues to be a great deal of information in the news and online regarding coronavirus disease 2019 (COVID-19). The health, safety, and well-being of our employees and clients are important to us. Disability Rights Nebraska is committed to taking any reasonable and necessary steps to ensure a safe and healthy office environment, not only for our employees but also for our clients and visitors.
Although we hope that the virus does not escalate, we are developing an Infectious Disease Control Policy. This policy will allow for the agency to continue to provide services to the Nebraska community should an outbreak occur. If there is a widespread outbreak in the Lincoln or Scottsbluff area, Disability Rights Nebraska may close our local offices in those areas for a period of time. With this in mind, we are requesting that individuals requesting our assistance contact us by telephone at 402-474-3183. The agency will not accept walk in requests for assistance.
Disability Rights Nebraska has made protective supplies available to all employees within each of our office locations. In addition, we are advising our employees to refrain from shaking hands in an effort to prevent the spread of germs. Employees and clients are reminded to always practice preventative measures as recommended by the Centers for Disease Control and Prevention.
If you or someone you have come in contact with has potentially been exposed to COVID-19, we ask that you please refrain from visiting any of the Disability Rights Nebraska office locations. The agency is more than happy to conduct business via e-mail or schedule for a phone call or video conference as often as is needed.
Although we cannot predict whether there will be a coronavirus outbreak, we are keeping abreast of the situation and trust the public health experts to provide guidelines should our protocols need to be adjusted. Should you have any questions or concerns, please feel free to contact Judy Sinner Fiscal & HR Director.
You can follow us on Facebook and Twitter for regular updates on the rapidly evolving situation regarding COVID-19 and other issues of concern to our community.