WORKING FOR DIGNITY, EQUALITY, EMPOWERMENT of all people with disabilities.
---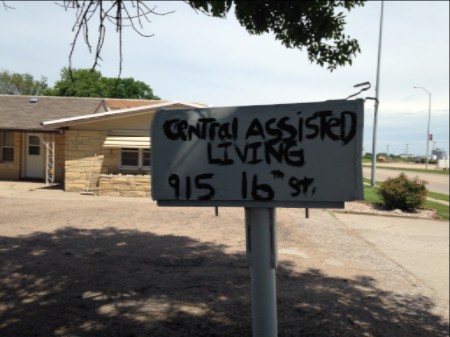 Local View: Mentally ill need supportive housing
By ERIC EVANS and MOLLY KLOCKSIN
Nebraskans who experience serious mental illnesses deserve to live in and participate in their communities, just like we do. That's their right under federal law.
Despite the federal Americans with Disabilities Act (ADA), true community integration isn't happening in Nebraska. Statewide, Assisted Living Facilities, Mental Health Centers and unlicensed Board and Care homes provide housing for them. The current service model that exists in Nebraska more resembles smaller versions of the large institutions that closed their doors decades ago due to neglectful and deplorable conditions.
For many people who live in these facilities, daily routines are still highly regimented from beginning to end. Facility rules often dictate when residents receive their medicine, when they can eat meals or snacks, when they can go outside to smoke, when they can watch television, or even when the facility's front door closes for the night. Overall, most residents have few choices and little chance to exercise much decision making at all.
Under the ADA, government services must be provided in the most integrated setting appropriate for the person with a disability. This is called the "integration mandate." The U.S. Department of Justice's guidance says the ADA's integration mandate applies not just to a state's use of public institutions, but also to a state's administration of a service system that relies on privately operated facilities. For example, housing people with mental illness in private facilities that are isolated, segregated, and congregated fails to meet the integration mandate. No matter how nice conditions at a place might be -- and they're unacceptable at numerous facilities we've seen statewide -- the people who live there share the same disability. This wouldn't happen in a true community. You and I select our housing and our neighborhoods by choice. Our friends and family in Nebraska who have serious mental illnesses don't get this choice.
We are often asked: so, what should replace our present patchwork system of housing and services? Our answer: permanent supportive housing. By that, we mean housing with services available that help people with mental illness live in their own apartment or home, along with services to support their recovery, encourage them to participate in the community and maintain their tenancy or home ownership. Housing people with disabilities in one large facility, especially in small, isolated towns in Nebraska doesn't meet this vision.
Where would you want to live if you had a serious mental illness? What choices would you want to make? Would you want to share a bedroom with other adults? Would you want to eat only institutional-quality food? Would you want to be required to attend a day program just to have a place to live? Probably not. We can't think of any other group of people for whom it's considered socially acceptable to be placed in such congregate facilities, often so old they could never begin to meet code as a nursing home or hospital today.
Permanent supportive housing can be funded through existing programs, including Medicaid and federal housing and rental assistance programs.
Most importantly, permanent supportive housing is what people with serious mental illness tell us they want.
Eric Evans and Molly Klocksin work for Disability Rights Nebraska, a private non-profit organization created to assist people with disabilities and their families in protecting and advocating for their rights. The agency has offices in Lincoln and Scottsbluff.
Published in the Lincoln Journal Star on November 17, 2016.  http://tinyurl.com/otwqsth
---