What is your dream?
---
---
---
---
---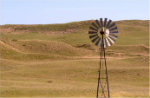 WESTERN NEBRASKA OFFICE
1425 1st Avenue
Scottsbluff, NE 69363
308-631-5367 | 800-422-6691
WORKING FOR DIGNITY, EQUALITY, EMPOWERMENT of all people with disabilities.
---
Citizen Advocacy Honors State Senators
Thursday, April 17, 2014 was the final day of the 103rd session of the Nebraska Legislature. This session was celebrated because the Legislature passed an increase in funding for Citizen Advocacy in Nebraska; the first increase in four years.
To mark this important occasion, Coordinators representing five Citizen Advocacy offices and the Lincoln Board Chairperson gathered at the Capitol Building to honor two term-limited senators and to present them with a plaque. Supportive members of the Appropriations Committee and their staff also received a visit and a gift of some delicious cookies for their hard work and support.
Earlier in the session, the Appropriations Committee voted to increase funding for local Citizen Advocacy programs and for Disability Rights Nebraska Training and Technical Assistance support.
The plaques presented to Senator Danielle Conrad and to Senator Tom Hansen included a quote by Dr. Wolfensberger the founder of Citizen Advocacy, "At some point if cost is not risked, incurred and born, then we probably do not have real advocacy, but something else."
Senator Hansen and Senator Conrad will be sorely missed but we will always remember their advocacy on behalf of vulnerable people and Citizen Advocacy. Thank you.
---
AUTISM BILL PASSES! GOVERNOR SIGNS INTO LAW!
Governor Heineman signed the autism insurance bill on Monday, April 21. A link to his press release is below. Congratulations to everyone who worked to make this dream become a reality!
HOOrah! LB 505 (autism insurance coverage mandate) was amended into LB 254 and passed! It was forwarded to the Governor with an "emergency clause" that means as soon as he signs the bill it's the law. LB 254 passed 48-0.
---
Autism Treatment Bill is Moving Fast
LB 505 is now LB 254
The Legislature does provide for interesting drama. It may be fighting over cougars or budget cuts but the real action at the close of the session is children's health, in particular autism treatment.
Sen. Colby Coash introduced LB 505 to require insurance plans in Nebraska to provide coverage of behavioral health treatment for the screening, diagnosing and treating of autism in children. The bill was introduced on January 23, 2013 and Disability Rights Nebraska expressed support for adoption of LB 505.
The legislature took no action on LB 505 at that time and it sat in committee until April 2, 2014 when it was advanced to the full legislature. Eighteen senators adding their names in support of the bill (as of April 7 that number increased to 20).
With only a handful of working days left in the legislative session it appeared unlikely that the legislature would take up LB 505 on its own. Senator Coash filed an amendment to add language from LB 505 to LB 799.
LB 799 was debated on the floor of the legislature on April 7, 2014 and senators voted to adopt Sen. Coash's amendment 36-1. Unfortunately, that bill became the subject of more controversy. Debate on LB 799 pushed on until 11:49 PM when the legislature adjourned without taking any action on LB 799.
Given the few days the legislature will continue to be in session, and the number of other bills that need to be addressed, it is unlikely that LB 799 will be debated again.
Senator Coash then attempted to attach LB 505 to LB 999 on April 8, 2014, but eventually withdrew his amendment when senators questioned the appropriateness of his amendment to LB 999.
That is when Speaker Greg Adams offered a solution using one of his own bills, LB 254, that was moving through the legislative process and has a better chance of passage in the final days of this session.
Sen. Coash amended LB 254 to gut the bill as originally written and inserted three child health provisions including the language of LB 505. Besides the autism treatment, LB254 would now ensure oral chemotherapy treatments for children by removing the date the program would end. It also requires the Nebraska Department of Health and Human Services to establish a program to provide amino acid-based formulas to treat children with certain chronic digestive disorders.
LB 254 – now amended and focused on children's health – has been advanced to Final Reading on April 9th.
---
AUTISM AWARENESS MONTH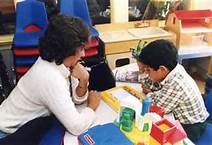 Approximately, 67 million people worldwide are affected by autism. More children will be diagnosed with autism this year than with diabetes, cancer and AIDS combined.
There is no medical detection or cure for autism but early diagnosis and intervention can improve a child's abilities and skills. From birth to 5 years, children should reach milestones in how he or she plays, learns, speaks, acts and moves. "Amazing Me" is a free book to help new parents track their child's development.
Track your child's development and act early if you have a concern. Characteristic behaviors of autism spectrum disorder may or may not be apparent in infancy (18 to 24 months), but usually become obvious during early childhood (24 months to 6 years).
Three helpful websites:
• Autism Society www.autism-society.org
• Autism Speaks www.autismspeaks.org
• Centers for Disease Control and Prevention

CLICK HERE to see FIVE RED FLAGS of Autism and JOIN US and work to bring a vision of Dignity, Equality, and Empowerment to our communities.
---
LEGISLATIVE PRIORITIES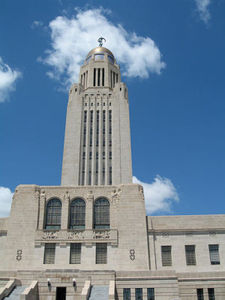 Our Board of Directors has determined the Legislative Priorities for Disability Rights Nebraska. You can see our priorities, read about the proposed legislation, and stay up-to-date with action on each of these bills by visiting our HIGH PRIORITY BILLS section.
For over 30 years, Disability Rights Nebraska has advocated to promote empowerment, to ensure access to the benefits of community, and to secure justice. Many people envision "justice" as retribution or punishment. For Disability Rights Nebraska, justice is about fairness.
With your help, we work together to improve and, if need be, change systems and public policy to be responsive to the needs of people with disabilities and to assure that people with disabilities are treated fairly.
Our public policy efforts work for systemic justice. Systemic justice seeks to transforms systems be they political systems, economic systems or "systems of convention" to make those systems more fair and equitable. Your help allows us to advocate for fairness in a system that often hurts those people who are most vulnerable.
In our public policy work, your donation is helping to find solutions that require policy makers to consider critical issues from a perspective of both compassion and justice.
Thank you for your support and commitment to justice.
CLICK HERE to DONATE to our public policy advocacy efforts and get our E-newsletter.
---