Buy at Amazon Smile | Support Disability Rights Nebraska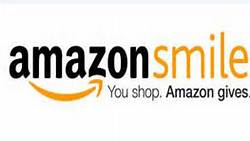 ---
---
---
---
---
---
---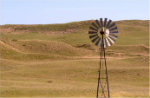 WESTERN NEBRASKA OFFICE
1425 1st Avenue
Scottsbluff, NE 69361
308-631-5367 | 800-422-6691
WORKING FOR DIGNITY, EQUALITY, EMPOWERMENT of all people with disabilities.
---
---
NOODLES & COMPANY FUND RAISER
Looking for lunch or dinner during STATE BOY'S BASKETBALL TOURNAMENT? 
Come to the LINCON Noodles & Company at 14th & P Streets on Thursday, March 12, between 11 AM to 8 PM.
Mention that you are there for the fundraiser for Disability Rights Nebraska and they will donate 25% of the price of your meal to us! 
In OMAHA on March 12th and looking for a good place to have lunch or dinner? 
Come to the Noodles & Company at 72nd & Dodge Streets.  That location is also hosting a fundraiser for Disability Rights Nebraska from 11 AM to 8 PM.
Good food FOR a good cause!  Come to either the Lincoln or Omaha locations and support Disability Rights Nebraska.
Print out a copy of the flier to take with you.
THANK YOU FOR YOUR SUPPORT!
---
THANKS, SCOTTSBLUFF AND THE LAKOTA LUTHERAN CENTER!
Great Turn Out for the Wosjape Tasting Event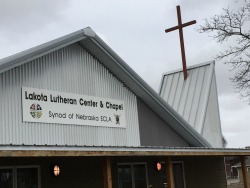 Did you hear!  The Wosjape Tasting event in Scottsbluff was a wonderful success. 
What's a Wosjape?  It's a traditional Lakota berry or fruit sauce served with fry bread. 
The Lakota Lutheran Center at 1200 East Overland (across the street from Rosita's) sponsored the event for the benefit of Disability Rights Nebraska.  We had nearly 100 people in attendance and they were very generous in their donations to Disability Rights Nebraska.  All of the funds donated will be used to support our work in Western Nebraska.  
Thanks Lakota Lutheran Center - you were terrific hosts!! 
---
Do You Experience a Serious Mental Illness?
How do you approach your treatment planning? What do you prefer?  
---
Social Role Valorization Workshop
Tuesday, May 19 - 21, 2015 at Nebraska Wesleyan University, in Lincoln
WHAT IS SOCIAL ROLE VALORIZATION? The theory of Social Role Valorization (SRV) grew out of what many people know as "normalization." This introductory workshop to SRV will present (a) the common life experiences of people who are marginalized and devalued in our society, and (b) SRV as a way to address some of these experiences in order to support people to become valued members of the community.
For more information CLICK HERE.
---