What is your dream?
---
---
---
---
---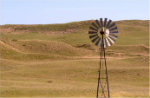 WESTERN NEBRASKA OFFICE
1425 1st Avenue
Scottsbluff, NE 69361
308-631-5367 | 800-422-6691
WORKING FOR DIGNITY, EQUALITY, EMPOWERMENT of all people with disabilities.
---
---
SPEAKING ABOUT MENTAL ILLNESS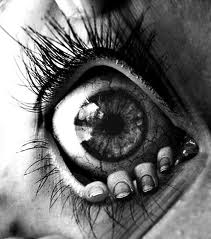 "I felt a Funeral, in my Brain,
And Mourners to and fro
Kept treading – treading – till it seemed
That Sense was breaking through – " 
I felt a Funeral, in my Brain, by Emily Dickenson
Mental illness awareness requires us to listen, pay attention and be present to the words of those who experience a life touched by this disability.  TED talks has presented an informative and thought provoking series on mental health and mental illness.
Depression, schizophrenia, suicidal feelings—too often, these experiences stay private. These speakers who've struggled with mental illness boldly share their stories, in hopes that others don't feel so alone.  Here is the first of seven talks.
---
Do You Experience a Serious Mental Illness?
How do you approach your treatment planning? What do you prefer?  
---
"Expect. Employ. Empower."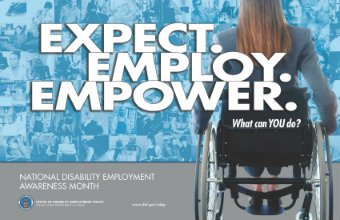 Disability does not define a person.  It is only one aspect of who they are.  We all have many interests, relationships, stories to tell and work to do.  Employers who understand the value of an inclusive workplace welcome people who have the skills to get the job done.  They also know that diversity adds value. It helps to create many perspectives and insight to solve challenges and achieve success.
Disability Rights Nebraska is proud to support National Disability Employment Awareness Month (NDEAM). Held each October, NDEAM aims to educate about disability employment issues and celebrate the many and varied contributions of America's workers with disabilities. Throughout the month, we'll be engaging in a variety of activities to educate our website visitors on disability employment issues and the importance of fostering a disability-friendly work culture. Learn more at www.dol.gov/odep.
---
SUPPORT THE DISABILITY RIGHTS TREATY!
The Convention on the Rights of Persons with Disabilities (CRPD) is important to every person with a disabilities.  It embodies equal treatment and non-discrimination in access to rehabilitation, employment and educational opportunities.  The Convention reflects core American values such as the dignity of the individual, access to justice, the importance of family decision-making and access to appropriate healthcare.
The Convention's goals are to empower individuals with disabilities to achieve economic self-sufficiency, independent living, inclusion and integration into all aspects of the community.  Those goals match the mission and values of Disability Rights Nebraska.   
That is why we support ratification of the CRPD.
---
What does "freedom" mean to you?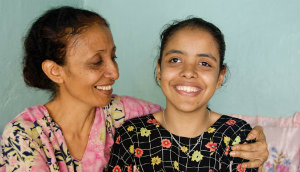 What does freedom mean to you?
That is the question we are asking our friends and supporters. The work of Disability Rights Nebraska is focused on the legal and human rights of individuals with disabilities.
Freedom is key to our human and legal rights.
Freedom is significant for everyone.
We think of freedom as experiencing the DIGNITY and EQUALITY afforded to a member of a true community, and the EMPOWERMENT that comes from being included.
As we approach the birthday of our nation, we would like to know what "freedom" means to you.  Raise your hand and CLICK on the picture to share your thoughts with us.