---
---
---

Complete our on-line form to request services for a disability related issue.
---
---
IMPORTANT NOTICE
If you purchased a disposable hypodermic product manufactured by Becton, Dickinson and Company from a distributor, wholesaler or other third party between January 1, 1988 and July 30, 2013, you may be entitled to benefits from a class action settlement.
Call: 1-800-248-2618 or
Go to this website:
www.HypodermicProductsAntitrustLitigation.com
A federal court authorized this notice. This is not a solicitation from a lawyer.
---
One more Legislative goodie: LB850, which would adds people with developmental disabilities to the categories of...

http://t.co/8ecKdWJUlo

LB 901 & 931 (Psychology interns and Mental Health First Aid) were combined on Select File. Language from LB...

http://t.co/u9ECug4tlv

Good news from the Legislature yesterday: LB 920 (Public Guardianship Act) has advanced unopposed through all the...

http://t.co/EURFEHF6Oh
---
---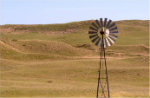 WESTERN NEBRASKA OFFICE
1425 1st Avenue
Scottsbluff, NE 69363
308-631-5367 | 800-422-6691
---

---
LEGISLATIVE PRIORITIES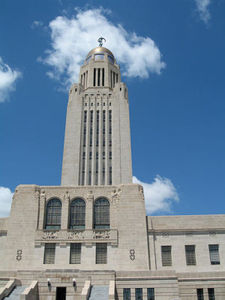 Our Board of Directors has determined the Legislative Priorities for Disability Rights Nebraska. You can see our priorities, read about the proposed legislation, and stay up-to-date with action on each of these bills by visiting our HIGH PRIORITY BILLS section.
For over 30 years, Disability Rights Nebraska has advocated to promote empowerment, to ensure access to the benefits of community, and to secure justice. Many people envision "justice" as retribution or punishment. For Disability Rights Nebraska, justice is about fairness.
With your help, we work together to improve and, if need be, change systems and public policy to be responsive to the needs of people with disabilities and to assure that people with disabilities are treated fairly.
Our public policy efforts work for systemic justice. Systemic justice seeks to transforms systems be they political systems, economic systems or "systems of convention" to make those systems more fair and equitable. Your help allows us to advocate for fairness in a system that often hurts those people who are most vulnerable.
In our public policy work, your donation is helping to find solutions that require policy makers to consider critical issues from a perspective of both compassion and justice.
Thank you for your support and commitment to justice.
CLICK HERE to DONATE to our public policy advocacy efforts and get our E-newsletter.
---
What is your dream?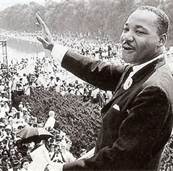 Martin Luther King, Jr. had a dream fifty years ago:
"I say to you today, my friends, so even though we face the difficulties of today and tomorrow, I still have a dream. It is a dream deeply rooted in the American dream."
We would like to hear from you...what is your dream?
CLICK HERE or go to our Get Involved page and tell us what your dream is for the future.
---
SUPPORT THE DISABILITY RIGHTS TREATY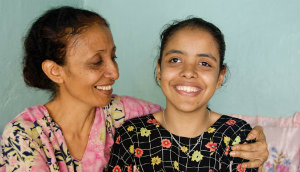 The Convention on the Rights of Persons with Disabilities (CRPD) is before the Senate Foreign Relations Committee. Once again the Senate will have an opportunity to ratify this important international treaty to protect the human rights of all people with disabilities. This treaty is seeking to achieve the same goals as the Americans with Disabilities Act (ADA).
The Convention's goals are to empower individuals with disabilities to achieve economic self-sufficiency, independent living, inclusion and integration into all aspects of the community. Those goals match the mission and values of Disability Rights Nebraska. That is why we support ratification of the CRPD.
The CRPD is important to all people with disabilities because it embodies equal treatment and non-discrimination in access to rehabilitation, employment and educational opportunities. The Convention reflects core American values such as the dignity of the individual, access to justice, the importance of family decision-making and access to appropriate healthcare.
CLICK on the CRPD Logo to learn more about the treaty and what you can do to help secure its ratification.
---