---
---
---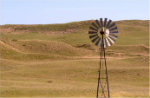 WESTERN NEBRASKA OFFICE
1425 1st Avenue
Scottsbluff, NE 69361
308-631-5367 | 800-422-6691
---
---
Buy at Amazon Smile | Support Disability Rights Nebraska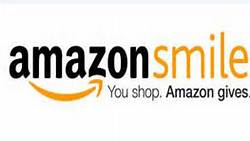 WORKING FOR DIGNITY, EQUALITY, EMPOWERMENT of all people with disabilities.
---
---
---
---
ADVOCATES SEEK LEGISLATIVE STUDY OF PLACEMENTS FOR PEOPLE WITH MENTAL ILLNESS
Disability Rights Nebraska is urging state lawmakers to introduce an Interim Study Resolution to investigate living conditions in private assisted-living facilities and mental health centers statewide populated by people with severe and persistent mental illness.
               "If students attending one of our universities or colleges lived in the conditions that exist in some of these facilities, parents would be outraged," Evans said. "College students have the freedom to choose to transfer from one school to another. But people with severe and persistent mental illness have nowhere to go, because Nebraska has repeatedly failed to provide the necessary services and supports for them."
               Evans made his comments following a meeting in Lincoln October 5 sponsored by the Mental Health Association of Nebraska to discuss conditions at numerous private facilities. As Nebraska's Protection and Advocacy (P&A) system, Disability Rights Nebraska protects the rights and interests of persons with disabilities partly by monitoring facilities and investigating abuse and neglect allegations. (View news footage of the meeting.)
               In its monitoring role, agency staffers have visited numerous privately-owned facilities where residents' primary disability is severe and persistent mental illness. These facilities are often in rural areas or larger cities, and the public is largely unaware of conditions that persist in them. Residents have little privacy, often sharing rooms with two or three others. Daily activities include a regiment of scheduled smoking and watching TV. Some facilities have had bed bug infestations, and residents routinely describe food served as substandard.
               "The assisted-living facilities we're talking about aren't the upscale facilities where your parents or grandparents may be able to afford to live," Evans said. "They may all be called assisted-living facilities, but they are not all the same. What ties these facilities together isn't the services they provide, but the deplorable conditions, the neglect and abuse, and the congregation and isolation residents face."
          Furthermore, although state surveyors find and report violations, enforcement is lackluster, Evans said. "The Licensure Unit within state government issues citations, and then gives the facilities time to correct problems the surveyors found. However, the Licensure Unit rarely follows up on whether the facility has implemented its plan of correction. On top of that, the surveyors often find new violations, so the process feels like an endless loop." The state's Regulation and Licensure Unit is within the Nebraska Department of Health and Human Services' Division of Public Health.
               "Disability Rights Nebraska is prepared to address problems through legislation, coalition building, and systemic ligation. "This is an opportunity for the new state administration to take action and work with stakeholders, community organizations, and the public to address this tragedy," Evans said. "This is not only an opportunity for this administration, but we believe this administration is one that can solve these problems and collaborate with stakeholders."
               In 2004, the Nebraska Legislature passed the Behavioral Health Reform Act, Legislative Bill 1083. The act was designed to deinstitutionalize the state's psychiatric hospitals (regional centers), and move people with severe and persistent mental illness toward community-based services. However, the reality is that the state's regional centers have largely been replaced with private "mini-institutions," Evans said. As a result, "individuals don't receive the treatment they need, and the cycle of hospitalization and discharge continues," he said.
               Solutions must comply with the Americans with Disabilities Act (ADA), Evans said. "Warehousing people with severe and persistent mental illnesses doesn't meet the ADA's requirements," he said. The ADA requires states to administer services "in the most integrated settings" appropriate to a disabled person's needs. This ADA "integration mandate" prohibits states from providing programs that result in unjustified segregation of persons with disabilities.  Possible solutions include intensive case management, supported and scattered-site housing, and supported employment services, he said.
               "People must truly be served in the community and in the most integrated setting possible," Evans said. "Disability Rights Nebraska is prepared to do what is necessary and welcomes the opportunity to work with the legislature, the administration, and stakeholders to ensure that the oft forgotten are finally afforded the opportunity to live a full and meaningful life."
               For more information, contact Eric A. Evans, Chief Executive Officer, Disability Rights Nebraska.
---
---
INMATES WITH MENTAL ILLNESS
"Jails don't want to be psychiatric facilities and they shouldn't have to be psychiatric facilities." 
The mental health issue of inmates is a critical concern when we talk of prison reform.  Unlike prisons, jails largely hold individuals who have not been convicted of a crime but are instead awaiting trial and unable to afford bail. The rate of individuals with mental illness in our jails is staggeringly high, with jails and prisons functioning as de facto psychiatric facilities.
Watch this video to hear from inmates themselves as they tell their story. 
---
---
PRESIDENT OBAMA COMMENTS on 25th ADA ANNIVERSARY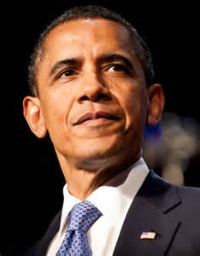 "Thanks to the ADA, the places that comprise our shared American life -- schools, workplaces, movie theaters, courthouses, buses, baseball stadiums, national parks -- they truly belong to everyone."

— President Obama
President Obama's remarks on the 25th Anniversary of the Americans with Disabilities Act, July 20, 2015.
History of the Americans with Disabilities Act
Timeline of the Americans with Disabilities Act
---
Lily Sughroe - Ted Talk "I am not my label."