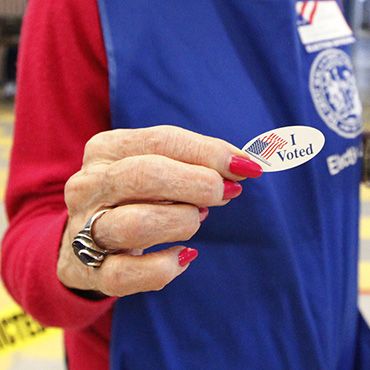 LB 1066 introduced by Senator Murante of Gretna would require a Photo ID for Voting in person.
There are multiple reasons this is problematic. Though a Nebraska drivers' license is the preferred form of ID, not everyone has a drivers' license. The Nebraska Civic Engagement Table sums it up thus:
o Student and military IDs are "acceptable," but, according to the bill, the name and address on the ID must match the address on file. This is problematic because most student and military IDs don't list address.
o If you don't have a student or military ID, you must produce a 2nd document verifying address, which can be difficult for students or anyone who relocates often.
o The bill is expensive: It requires the Secretary of State to provide photo ID at no cost to all eligible applicants at a projected cost of between $1.9 million and $8 million. Also, 16.3% of Nebraskans moved in the last year - roughly 300,000 people that would require new IDs. It also takes money away from county budgets who currently receive small portion of licensing fees. States passing the bill saw millions in lost revenue and an appreciable decrease in voter turnout as a result.
o The bill contradicts the Nebraska Constitution, creating a "hindrance" to voting that is unconstitutional
In addition, the bill is unnecessary. There were no cases of voter impersonation in 2017 and the one case of "voter fraud" concerned two men who did not speak English as a primary language, inadvertently voted twice, and already had photo IDs.
If a voter does not have a qualifying ID when they show up to vote, they may vote provisionally. The ballot will then be counted if the voter presents themselves at the county's election office within 7 days of the election and shows a qualifying ID. For persons with a disability without ready access to transportation, this presents yet another barrier to having one's vote valued and counted.
Senator Murante's office will be hosting a rally on February 8 and bringing in the Missouri Secretary of State to promote the bill.
If you are considering testifying, the hearing in front of the Government, Military, and Veterans Affairs Committee is Thursday, February 8 at 1:30PM. LB 1066 is second on the agenda in Room 1507.
If you would like to send a letter opposing the bill, it must be filed by 5PM today, February 7 and can be sent to the following:
 Send copy to John Cartier: john.cartier@civicnebraska.org
 Committee Clerk: Sherry SHaffer: sshaffer@leg.ne.gov
 Committee Chair: jmurante@leg.ne.gov
 Testimony or Letters filed by 5 p.m. February 7