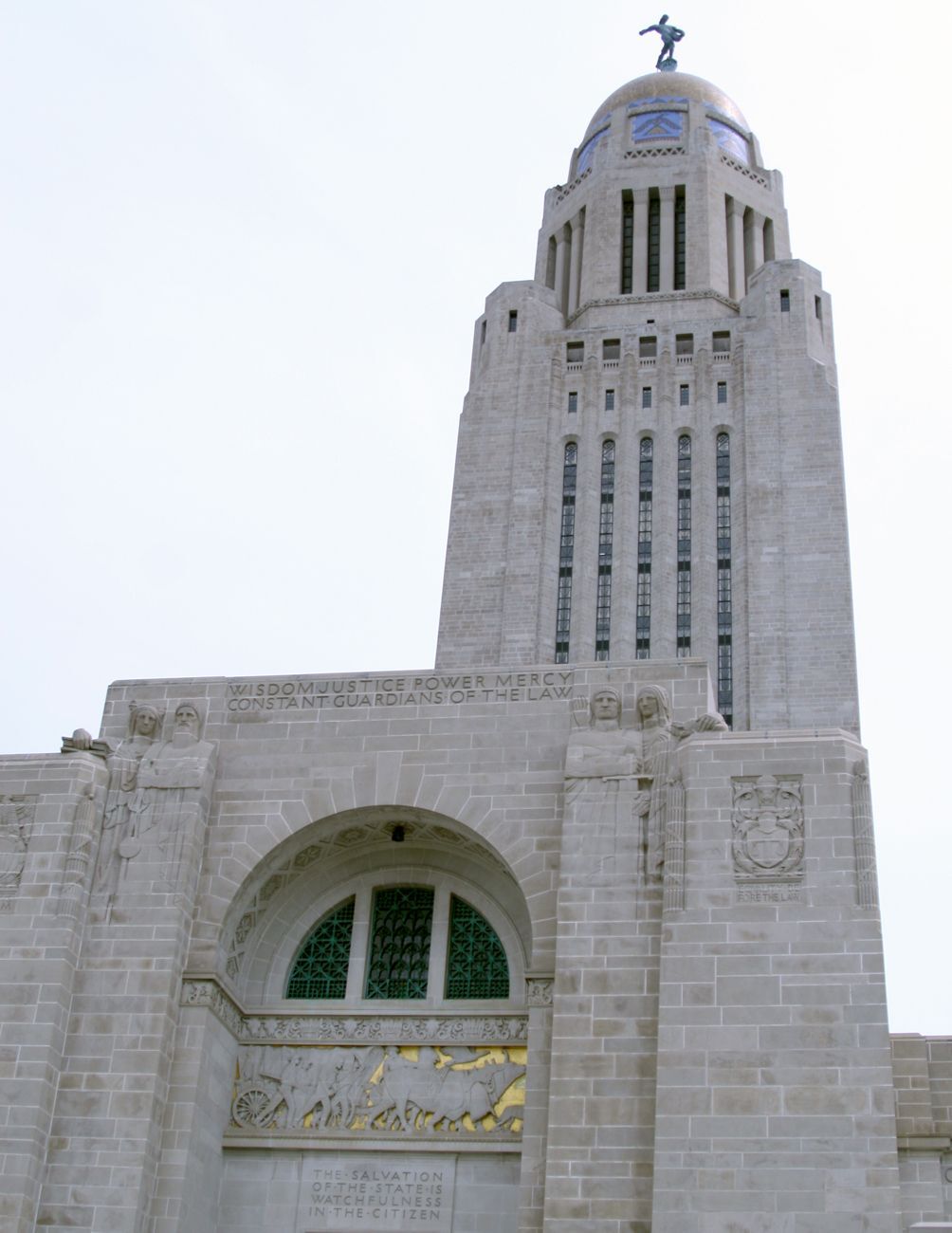 The curtain has closed on the First Session of the 108th Nebraska Legislature. The legislature introduced 820 bills this session but only 50 bills were officially approved by the Governor. Senators' tactics shifted under the filibuster by Senator Michaela Cavanaugh to attaching other bills to those 50, so in the end those 50 bills carried many other bills across the finish line. Over 660 bills are still in play and will be carried over and added to bills introduced in the 2nd Session (January 2024).
Disability Rights Nebraska identified and worked on 10 "High Priority" bills this session, including issues ranging from housing to guardianship. Overall, it was a positive session from our perspective. Here are a few successes:
Legislative Bill 278 would require the Division of Economic Development and the Nebraska Investment Finance Authority to collaborate on obtaining grant funding for accessible, affordable, and safe housing for people with disabilities. Disability Rights Nebraska testified in

support

. The bill faced no opposition at any stage of debate. LB 278 was amended into LB 92 which passed and was approved by the Governor. That's a win!
What we said: "While building more affordable housing is needed and laudable, especially for Nebraskans with disabilities, the goal is defeated if the housing is not accessible."
Legislative Bill 811 would expand the use of physical force by school staff to manage student behavior and provide immunity for school staff if the use of force was considered "reasonable". Disability Rights Nebraska testified in

opposition

to this bill and it still sits in the Education Committee. However, there was language in the Committee Amendment to LB 705 which would require the State Department of Education to adopt a model policy for all schools to follow regarding managing student behavior. This language is very similar to the discussion we had with Senator Walz during the hearing on LB 811. We are counting this as a win!
What we said: "The state needs to listen to parents/advocates/educators … and engage them in a serious deliberative policy discussion to … create appropriate state policy to regulate and reduce the incidences of dangerous physical force used on students."
The Legislature May Be Out, But The Interim Studies Are In
The legislature introduced 137 Interim Studies this session on a wide variety of topics from funding tourism to examining to mental health needs of Nebraskans. Disability Rights Nebraska has a list of interim studies that caught our attention—and there are many that address disability issues. Visit our website to get our list. Interim Studies are a great way for senators to gather information from the public about these issues in a non-adversarial manner. They are also a great way for people to engage in advocacy and public policy development! We are here to help if needed.
---
Brad Meurrens is the Public Policy Director at Disability Rights Nebraska. Brad works with policymakers and others on disability-related policy and legislation. Brad also provides support to individuals with disabilities who wish to engage in advocacy and works to raise awareness of emerging disability issues.